Professor Aditya Malik goes for fellowship
to

the Max-Weber-Kolleg for Advanced Social and Cultural Studies at the University of Erfurt in Germany

September 3, 2016

Professor Aditya Malik, has been awarded a prestigious fellowship at the Max-Weber-Kolleg for Advanced Social and Cultural Studies at the University of Erfurt in Germany for the period of one year beginning September 2016. The fellowship is awarded to ten international scholars only in a given academic year. The Max-Weber-Kolleg (MWK) is considered "a high-ranking research centre which forms an avant-garde institution of the University of Erfurt" with special attention to theoretical reflexivity, historical depth, and normative questions. The Kolleg is a research institute combining the features of an Institute for Advanced Study and a Graduate School. In 2008, ten years after it was founded, the Kolleg was chosen by the German Council of Science and Humanities as one of only nine Centres of Excellence for sociological research, out of more than 250 others. Amongst its noted fellows, past and present, are the sociologists Shmuel N. Eisenstadt and Hans Joas, the Indologist Sheldon Pollock, the historian Paolo Prodi, and the religious studies scholars Hans G. Kippenberg and Joerg Ruepke.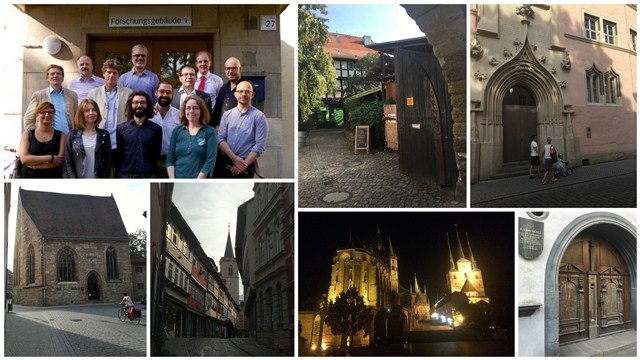 During the fellowship Prof. Malik will be working on a new book project tentatively entitled: Hammira: Inception of a History. He will also be actively participating in a weekly programme of colloquia, workshops, seminars and conferences involving an international body of visiting fellows, doctoral and post-doctoral students in the fields of sociology, history, philosophy, theology, religious studies, law, and economics. In 2015, the Kolleg received a large grant of more than 1.4 million Euros from the European Commission's COFUND programme. Professor Malik's fellowship is also funded by the EU's COFUND programme for research and innovation under the Marie Skłodowska-Curie grant. Besides travel, accommodation and research funds, the fellowship is also endowed with generous replacement costs for a visiting professor in the School of Historical Studies at Nalanda University for period of one year in which Prof. Malik will be a fellow at the Max-Weber-Kolleg.