Dean SHS, Aditya Malik
Participates in

 the Inspired Teachers In-Residence Programme at Rashtrapati Bhavan in Delhi

April 29, 2016

Proffessor Aditya Malik, Dean, School of Historical Studies at Nalanda University, participated in the Inspired Teachers In-Residence Programme initiated by the President of India, Shri Pranab Mukherjee from 22-29 April. The Inspired Teachers In-Residence Programme was begun in 2015 with 31 university teachers who were nominated from Central Universities all over India to reside at Rashtrapati Bhavan and participate in a week-long series of meetings and events. This year the Inspired Teachers In-Residence Programme was also opened to National Institutes of Pharmaceutical Education and Research (NIPERs), Indian Institutes of Information Technology (IIITs), Schools of Planning and Architecture (SPAs) and Nalanda University.

This year 13 teachers were invited for this programme.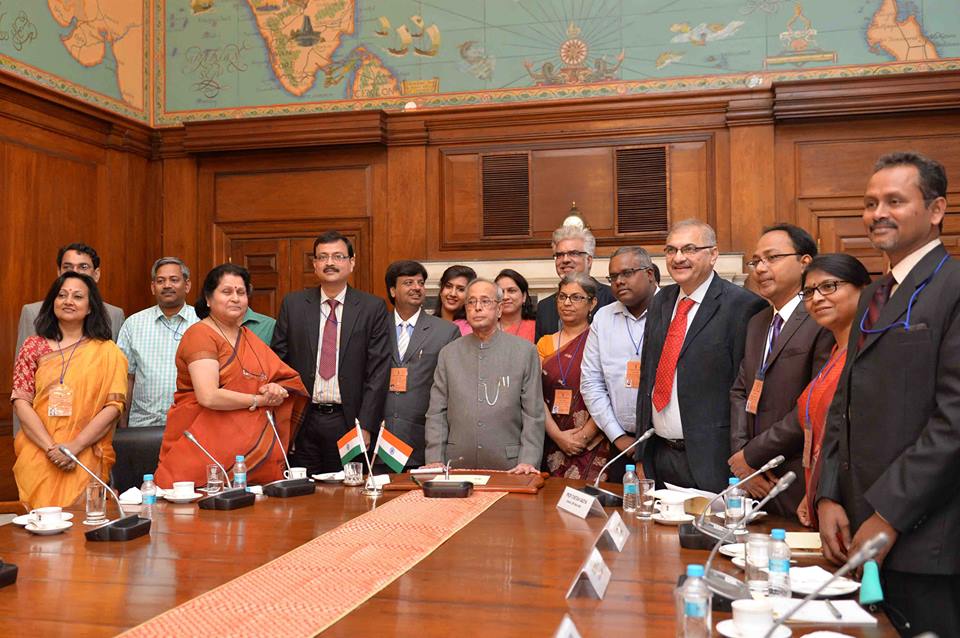 According to the concept note provided by the President's office for the Inspired Teachers In-Residence Programme:
"The educational renaissance in India will take place by listening to, and learning from Inspired Teachers. These teachers trigger an insatiable desire among the students to learn, explore, and push the frontiers of knowledge. They understand that thinking, knowledge, education and learning are inter-linked. They help students understand social realities, and link nature, society, culture and institutions while disseminating knowledge. They encourage creativity, innovation and accept disagreements as a part of the process of learning. They recognize the potential of their students and bring out the best amongst them. They create a learning eco-system for internalization of knowledge and values. They mentor their students to achieve personal and collective goals for the betterment of the society and the nation."
See Rashtrapati Bhavan Video on the Programme.