Bonfire, Sweets, Kites, Music and Dance: Makar Sankranti celebrations at Tathagat
January 24, 2016
Makar Sankrati is a festival celebrated across India to mark the beginning of harvesting season. Different regions celebrate it in different way. This harvest festival falls in the Magh month of the Hindu calendar. It is also celebrated in Nepal and Bangladesh in various forms. NU chose to dance around bonfire and sing loud to their hearts. Faculty joined the students at Tathagat where all the arrangement of lights, music and bonfire was already taken care of by the student community. Almost everyone picked dress from their wardrobe collection to suit the traditional nature of festival.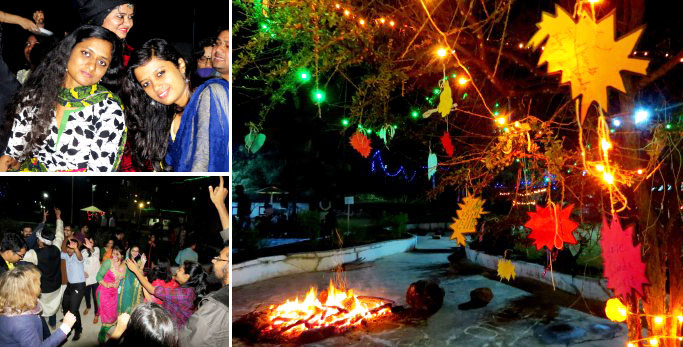 The lawn decoration was yet again very charming. One tree was decorated specially as gratitude-tree. Everyone was encouraged to tie a piece of paper with gratitude note on it. Soon, the tree was covered with multi-coloured papers, and it was heart-warming to learn that most of the gratitude-notes thanked NU in their own words. Evening celebration began with antakshri round which was followed by a musical-chair contest for faculty members. Dr. Ranu Roychoudhuri who recently joined the community was the only one to retain her chair till the end and was a clear cut winner from the evening. After the event, the dance floor was opened for all. Traditional Punjabi songs, regional music and recent Bollywood mashups were played back to back. Everyone including the faculty members shared the floor to enjoy their swings and moves. Evening celebration closed for the night with delicious dinner in the dining hall at Tathagat.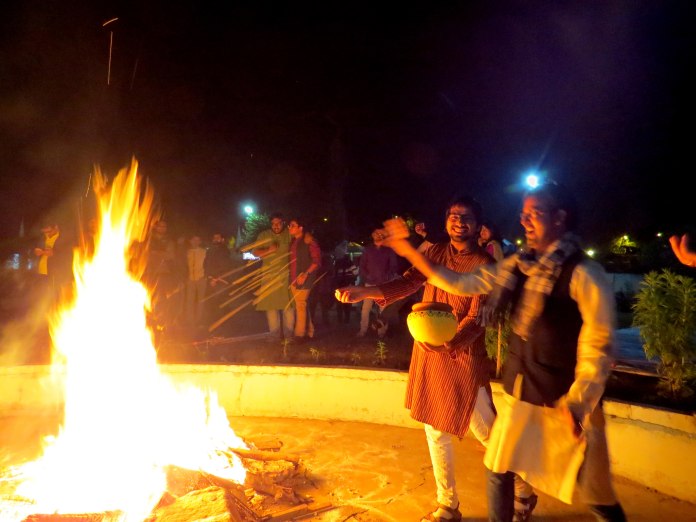 Next evening, kites festival was held with fun and colours.