Chancellor Yeo spends time with the University at Pre-Convocation Dinner, Farewell Dinner and Administrative Staff meeting

August 31, 2016
Chancellor George Yeo arrived at Rajgir prior to the Convocation and participated in the pre-convocation dinner held on August 26 for the pioneering batch, their family members, the University Community and other distinguished guests.
On this occasion, Chancellor Yeo also unveiled the Convocation Brochure that carries details of the Academic Regalia being adopted by the University, Convocation Procession and profiles of the pioneering batch.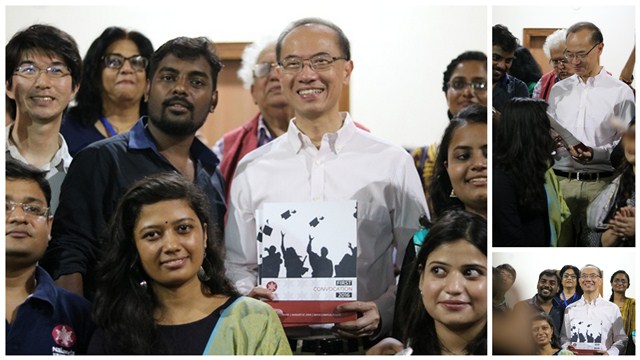 Some members of the Governing Board, including Founding Chancellor Professor Amartya Sen, Lord Meghnad Desai and Professor Susumu Nakanishi were present on this occasion. Former Foreign minister of Indonesia and Member of Nalanda University's International Advisory Panel Dr. Hassan Wirajuda was also present.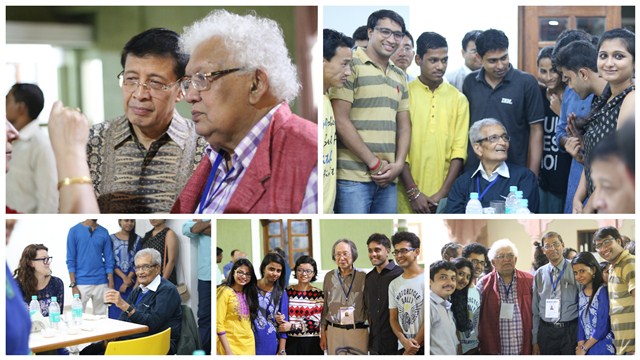 Nalanda University's first private donors Mrs. Ursula Joshi and Dr. Rajendra Kumar Joshi were also represented at the dinner by Mr. Vipul Joshi and Mr. Abhishek Joshi.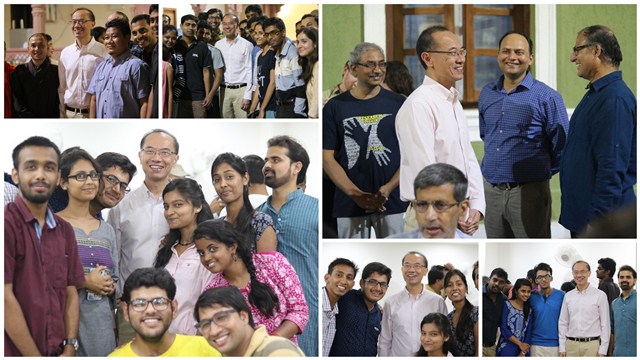 On August 28, the Pioneering students were given a farewell by the Class of 2017. The Chancellor and Vice Chancellor bid them adieu and the evening ended with the Pioneering students singing the song "We shall overcome" with Faculty, Vice Chancellor and Chancellor-a song that they had sung during Rajgir Mahotsav in their first year at the University.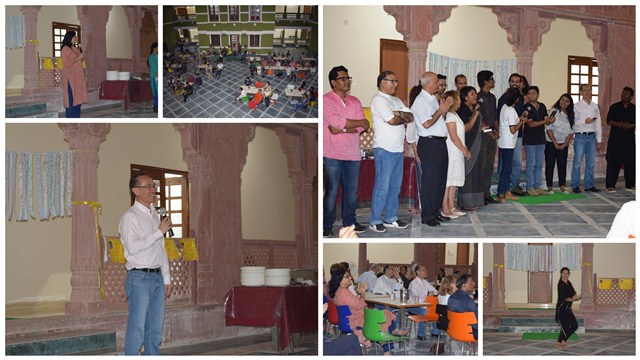 Earlier in the day, the Chancellor also met the administrative staff of the University for tea and thanked them for their work during the days leading up to the Convocation.