Club activities for January 2016: Cricket tournament and Mural Painting
January 25, 2016
Apart from a number of small and big events, two major events were organised by the Nalanda clubs: The cricket tournament and painting of murals at Tathagat Residential Hall.
Sports club:
Two day cricket tournament was organized over the span of two weekends in the month of January. The Students team, Nalanda Spartans played against administration staff team Nalanda Warriors. Winner for the day one (January 9) match were Nalanda Warriors by 8 wickets while Nalanda Spartans hit back hard on day two (January 16) with a handsome victory by 36 runs . Both the matches were held at Navodaya Vidyalaya Cricket Ground, Rajgir. Friendly cricket matches like these bring the whole community together and make the bonds stronger at Nalanda University.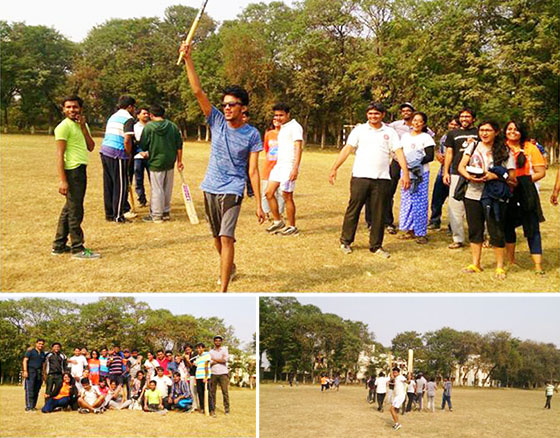 CAAS:
The Culture and Arts Society (CAAS) team was joined by other students in painting one of the walls of dining hall with the mural theme chosen for Mural 2015-16. The theme for mural was planned keeping in mind the Nalanda spirit of constant growth and excellence. It was fun for team members to paint the wall together late into the night. Different music mash-ups and noodles kept the mood going for mural.