Nalanda Student at Recycle 2016: International Conference on Waste Management
April 30, 2016
Deekshith Nevil Pinto, a student of the School of Ecology and Environment Studies, presented his paper titled "Pollution control policies and technologies contributing to industrial ecology: case study of the distilleries in Karnataka" at RECYCLE 2016: International Conference on Waste Management, organised by the Department of Civil Engineering, Indian Institute of Technology Guwahati, on April 1-2, 2016.
The paper has been co-authored by Chinmaya Delampady, from Mangalore Chemicals and Fertilizers, Mangalore, Vishnu Sharma. A, and Sanjith S Anchan of Department of Civil Engineering, MIT, Manipal University, Manipal. The paper discusses the concept of 'Industrial Ecology' and how the pollution control policies and technologies for the distillery spent wash (DSW) are leading to an interdependence among different industrial and agricultural set-ups in Karnataka. In the study, 38 distillery units operating in Karnataka were analysed with respect to distribution, capacity, DSW generation and treatment. The paper gives a complete overview of distillery industry in Karnataka, their performance in terms of DSW generation and treatment.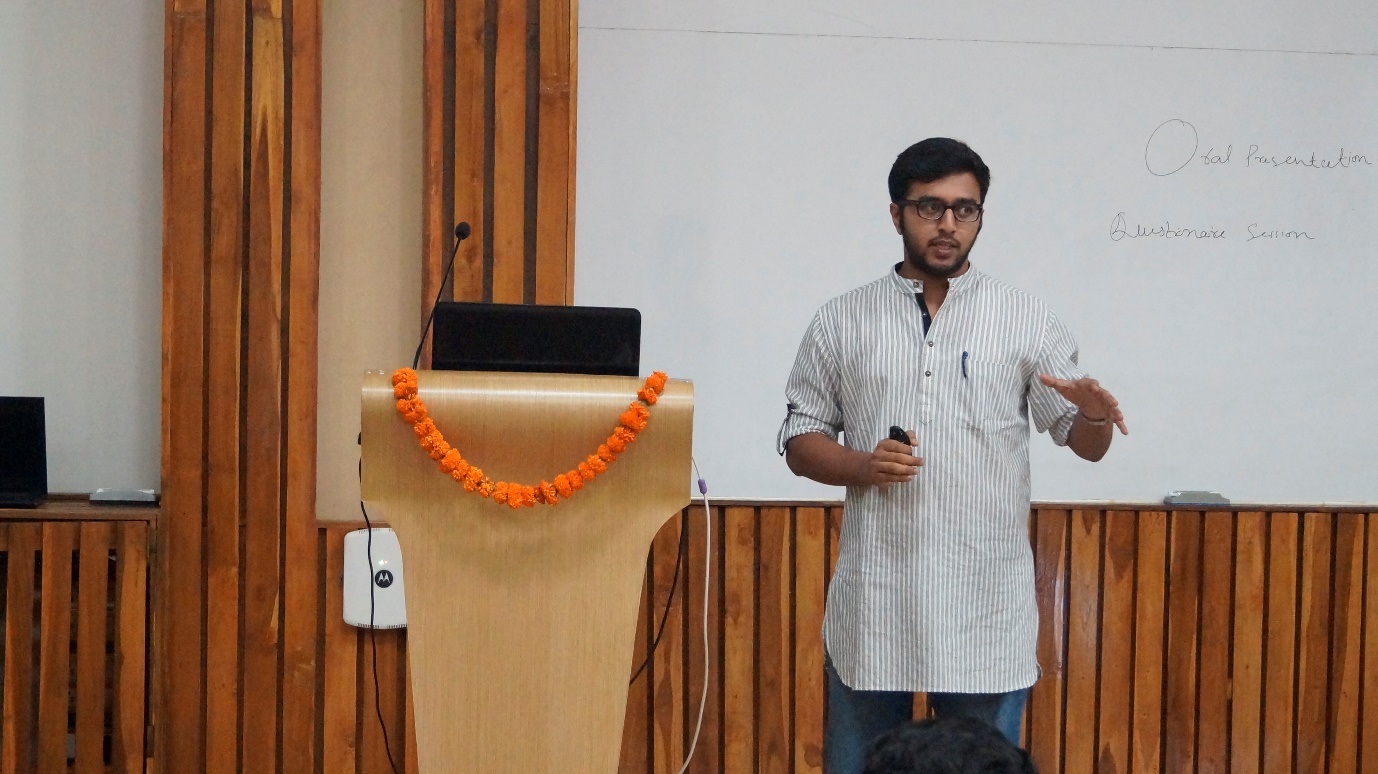 The two-day conference at IIT, Guwahati held on April 1-2, 2016 was to create awareness on Waste Management and encourage academicians to come up with solutions for the problems in waste management. There were presentations by researchers and research scholars from across the globe. The conference had keynote talks from Prof. Amiya Kumar Sahu, President, National Solid Waste Authority of India (NSWAI), Prof. G. Krishnamoorthy, San Diego State University, USA, Prof. Babu J Alappat, IIT Delhi, Prof. Ranjith Dissanayake, University of Peradeniya Srilanka, and Prof. M Narayana Rao Emeritus Professor, JNTU.
Deekshith's presentation received positive remarks from the chair persons and the audience. The abstract of the paper has already been published in the Conference Proceedings and the paper is currently under review for publication in either ELSEVIER Journal Procedia Environmental Sciences or a Springer journal.