Nalanda student presents paper on environmental challenges in transforming Biharsharif into a Smart City 
June 27, 2016
Kundan Sagar, a Nalanda University student from the School of Ecology and Environment Studies-Class of 2017 , presented a paper on environmental challenges in transforming Biharsharif into a Smart City at the International Conference on Climate Change Mitigation and Technologies for Adaptation (IC3MTA- 2016), held at Synod College, Shillong, Meghalaya, India on June 20-21, 2016. The conference was jointly organized by the University of Technology and Management, Shillong, Department of Geography, Synod College, Shillong, and IRD India
Kundan's paper was titled "Bihar Sharif as smart city: Metamorphosis plan and its challenges to sustainable development" and was co-authored by Abinash Mohanty (School of Ecology and Environment-Class of 2017).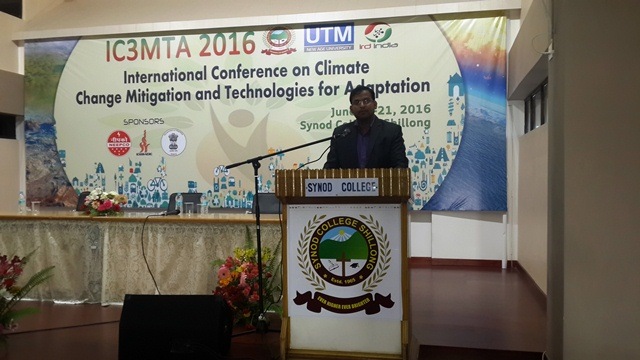 The conference focused on many emerging and challenging issues on mitigation and technological adaptation to stand firm against climate change. Many intellectuals and researchers around the world participated and debated on possible approaches to climate change mitigation.
The presentation by Kundan was highly appreciated at the conference, by the co-presenters as well as the audience. The paper has been published in the proceedings of Conference and will soon be published in IRD India Journals after peer review.