Nalanda Student selected as Dalai Lama Fellow for the year 2016-17
March 22, 2016
Abinash Mohanty, a student of School of Ecology and Environment Studies from the Class of 2017 has been selected for the Dalai Lama Fellowship 2016-17.  Dalai Lama Fellows is a unique global program that seeks out and encourages a new generation of emerging leaders to address effectively some of the most persistent global challenges of our day. The program has the personal authorization of His Holiness, the Fourteenth Dalai Lama. The young social innovators selected as Dalai Lama Fellows are guided by the fellow staff to work at the intersections of peace, justice and ecology by taking special care of social innovation, contemplative values, ethics, and compassion.​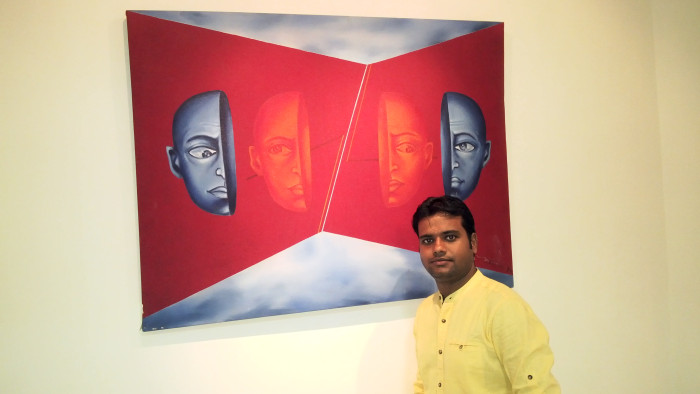 The project for which Abinash Mohanty was selected aims to raise awareness about Rajgir's tourism industry while improving the environment of the city. This will include an integrated community management for the Tonga community (the community financially dependent on tongas used for the local tourism) which has fives modules of implementation i.e. empowering the Tonga community, providing technical modalities to make Tonga more energy sufficient and efficient, making environmental friendly waste collection modules for horses by using technical (fiber) textiles and providing animal welfare so that horses can be well taken care of. The most important aspect of the project is to create more compassion in action leaders. The project is being mentored by Dr. Pushpa Kumar Lakshmanan, Associate professor, School of Ecology and Environment, Nalanda University, Rajgir. As a Dalai Lama Fellow representing Nalanda University, Abinash is required to attend the Ethical Leadership Assembly in Petaluma, California this July.
Every year from across the globe these fellows are trained in building a global network of young social innovators working at the intersections of peace, justice and ecology. Two fellows from India are selected to represent in the Ethical leadership assembly (ELA). Once these fellows return back they accomplish their project and in 2017 ELA they present their work. This is a life time commitment to be compassionate and strive for resolving the global challenges that mankind face through ethical leadership values.