Nalanda students at Summer School Organised by UNEP and TERI
May 27, 2016
Nalanda University students, Deepa Choudhary (School of Historical Studies-Class of 2017) and Dibyendu Biswas (School of Ecology and Environment Studies-Class of 2017), participated at a Summer School Programme held in TERI University from April 18 to 22, 2016.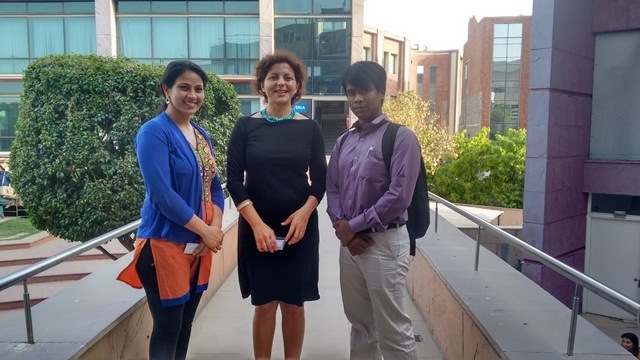 The programme titled "Building Learning In Sustainability Science School-2016" was held in TERI University in association with United Nations Environmental Programme (UNEP )and European Union to promote Sustainable Consumption and Production (SCP) Pattern. The participants at this programme included representatives from various organizations across South-East Asian countries.
This five-day programme was aimed at "training and preparing stakeholders for the forthcoming sustainable development challenges by initiating dialogue and disseminating knowledge and skills on critical issues such as environmental protection, ecological security and resource efficiency especially in a rapidly developing country like India."
Deepa and Dibyendu also made presentations during the programme. Sara Castro (Programme Officer, SWITCH Asia, UNEP) also made time for a personal interaction with the Nalanda students.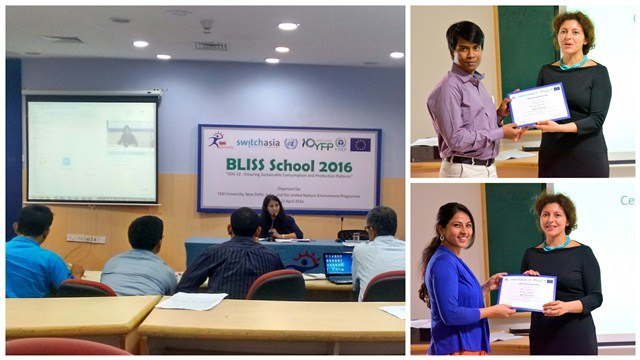 Image Credits: Dibyendu Biswas