Dr

Somnath Bandyopadhyay Presents a Paper at International River Symposium
September 30, 2016
Dr Somnath Bandyopadhyay, Associate Professor, School of Ecology and Environment Studies, Nālandā University, attended the 19th International River Symposium (http://riversymposium.com/) held in New Delhi during 12-14 September 2016 as a sponsored delegate.
The Riversymposium is a global forum for river managers, policy developers, scientists, consultants, students, NGOs, indigenous and community organizations and business and industry representatives. It is a flagship event of the International RiverFoundation (http://riverfoundation.org.au/), which champions integrated river basin management for the restoration, protection and sustainable management of the world's rivers. The principal sponsors of the event were The World Bank, the Department of Foreign Affairs (Australia) and the Brisbane City Council (Australia).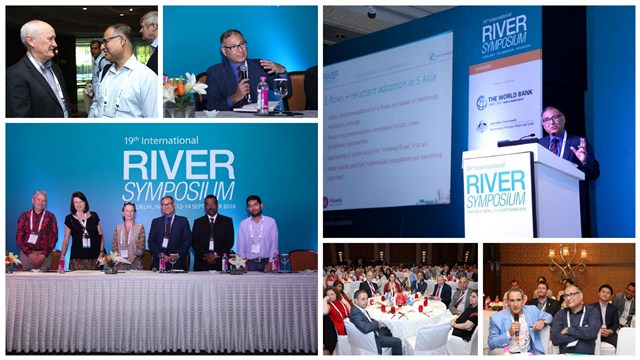 Dr Bandyopadhyay presented a paper entitled "Towards e-flow policies for seasonal river systems through valuation of ecosystem services and biodiversity" in a session on Environmental Flows, chaired by Prof Gary Brierley. Co-panelists included Emeritus Professor Angela Arthington from Griffith University and Dr Alison Joubert from South Africa.
The proceedings of the session are available at http://riversymposium.com/about/conference-proceedings-2016/environmental-flows/#bandyopadhyay