Student Clubs and Societies take off at NU
January 24, 2016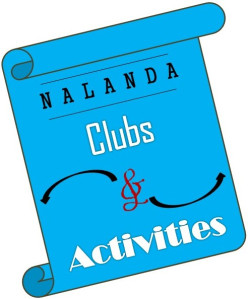 It has just been over a year since Nalanda University took in its first batch of students and since then a number of clubs and societies have emerged to keep the close knit community involved in creative pursuits.
Depending on their interests, students can choose to get associated with any of these clubs and societies. Being involved in these groups also gives them an opportunity to develop their communication, organisation and social skills that will prove valuable in real world situations.
These clubs are run by students and the University only provides financial support and facilities. Many of the activities of these clubs are also open for faculty and staff participation.
Sports Club
The Sports Club organizes various sporting events that are recreational as well as competitive. Faculty students and staff participate actively in all such events.
Recent activities: Clash of Titans: Season II, Cricket Tournament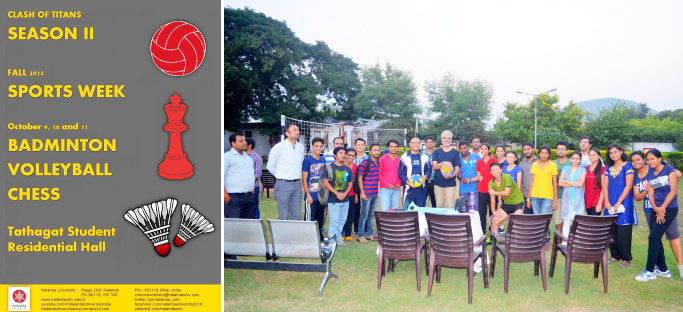 Cultural and Arts Society
The Cultural and Arts Society (CAAS) at NU organises all the cultural events and festivals on campus. The Dance, Music (Dhvani), Dramatics and Photography club are part of this society. Cultural activities have got the Community closer and built a deeper connection with the University besides helping the students improve their communication, organisation, presentation, and leadership skills.
Recent activities: Independence day and Eid special performances by Dhvani, and The Rama's Drama by Dramatics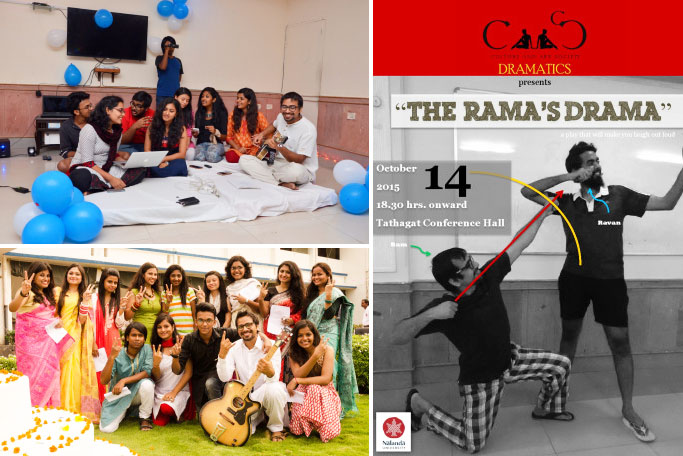 Literary Society
The purpose of this society is to create a community where people feel free to express themselves through written word and to promote literary talent at the University. Member students of this society are involved in promoting a culture of meaningful dialogue and creative writing in the community.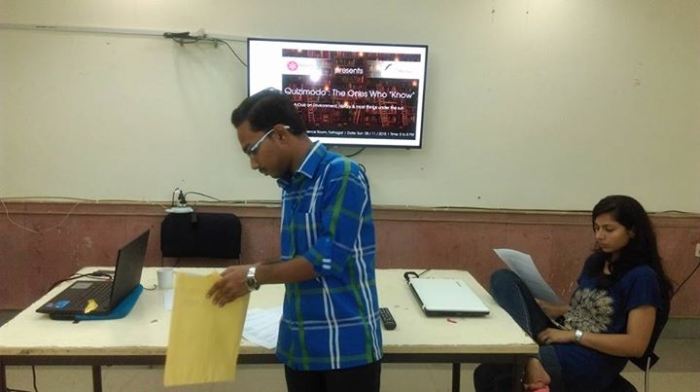 Recent activities: Quizmodo
Awareness Society
The awareness society is engaged in organising events and activities that help raise awareness on various societal and environmental issues. The Environment and Social Club are part of this society.
Environment Club
The Club is involved in various programmes aimed at promoting environmental consciousness. Members contribute by providing creative ideas on how to initiate and organise programmes in line with the Club's objectives as well as in participating in hands-on "green" activities.
Social Club
The club organises interactive sessions with experts and events where various social problems and issues are highlighted and creative solutions are discussed and implemented. The club also plans to organise off-campus activities where the volunteers get a chance to visit numerous social organizations and aid in events that make a difference.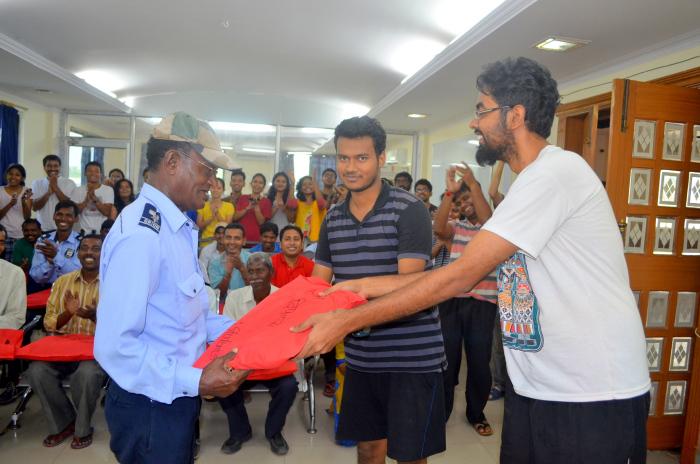 Recent activities: Blanket distribution to NU helping staff
Career Resource Cell (CRC)
The Career Resource Cell is run by a team of students with support from staff and faculty. It is involved in building connections with various organisations and companies that could be interested in hiring students for research or employment. It will help the representatives of these companies in hiring students and also help students in their search for the best opportunities after completing their degree.