Vice Chancellor chairs a session at the ADRI Silver Jubilee
Conference
June 30, 2016
Vice Chancellor Dr. Gopa Sabharwal chaired a session at International Conference on 'Social Statistics in India' organised by Asian Development Research Institute (ADRI) Patna to commemorate its Silver Jubilee from June 24-27, 2016. 
The Conference had an opening session by the Vice President of India Shri M. Hamid Ansari. Chief Minister of Bihar Mr. Nitish Kumar also addressed the audience in the opening session. 
The Vice Chancellor Dr. Sabharwal also chaired the Distinguished Lecture by Professor Ruchira Gupta, Visiting Professor at New York University and Advisor to the UN, organised on the second day of the conference. Professor Gupta's lecture was titled "Challenging SMART: Reaching the Last Girl — the Antyajaa."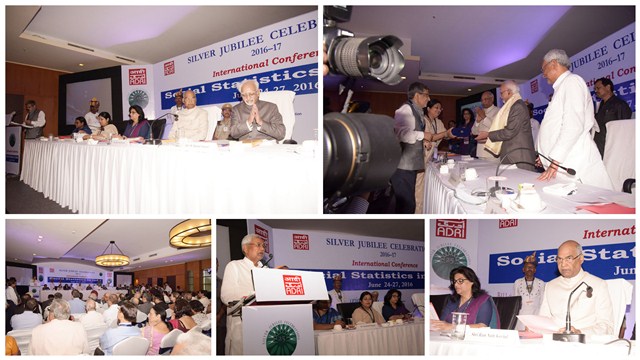 Professor Ruchira Gupta, who is also the founder of Indian anti-sex trafficking organisation Apne Aap Worldwide later also visited Nalanda University's Interim campus at Rajgir and went for a tour of the ancient Nalanda University ruins.