SEES Special Lecture: Big and Small Tractors, Pumpsets and Transition-The Role of Rural Capital Goods in Green Revolutions in South Asia and Beyond

March 31, 2017
Professor Stephen D Biggs, Department of Development Studies, SOAS University of London, UK, delivered a special lecture titled, "Big and Small Tractors, Pumpsets and Transition: The Role of Rural Capital Goods in Green Revolutions in South Asia and Beyond" on March 30, 2017.
In this lecture, Professor Biggs talked about the role of rural capital goods in agrarian change and rural development over the last 50 years in some South Asian countries. In particular he talked about the spread of smaller engines (up to about 20 hp), that have provided the power for shallow tube wells, low lift pumps, boats, 2 wheel tractors, hullers, transport, etc. and the market institutions for custom services. He also discussed the decline in academic and policy interest in agricultural and other forms of rural mechanization over the last 40 years in the context of recent renewed interest in policies and projects influencing patterns of rural mechanisation and industrialisation.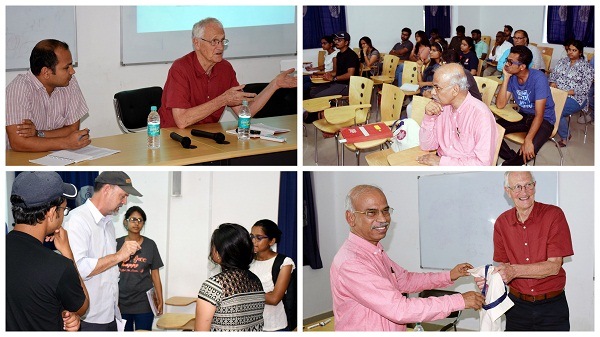 Bio-Sketch of Professor Stephen D Biggs

Professor Biggs is a Research Associate at the Department of Development Studies, School of African and Asian Studies, (SOAS), University of London. UK. He obtained his PhD in Agricultural Economics from University of California, Berkeley, USA. Professor Biggs held various positions in the past like Home based Fellow at Institute of Development Studies (IDS), University of Sussex; Programme Officer, Ford Foundation, Dhaka, Bangladesh and Regional Economist for CIMMYT, based in Delhi. He also served as Senior Lecturer, School of Development Studies, University of East Anglia, Norwich, UK and Visiting Scientist, ICIMOD, Kathmandu etc. Professor Biggs has several publications like papers in international journals and books to his credit.