In the footsteps of Buddha: Six days field trip to Lumbini and other sites
February 15, 2016
Six day long field trip to Lumbini, Nepal was organized by Dr. Abhishek S. Amar, Visiting Associate Professor at School of Historical Studies and Prof. Max Deeg, Scholar in Residence with the School. The trip was part of the curriculum for the course being offered by Prof. Amar – South Asian Buddhism(s). The course covers a wide range of topics in studies of Buddhism, primarily the origin, establishment and expansion of Buddhism in Southern Asia. It also deals with the multiple interpretations of the Buddha's teachings (Dharma), growth and development of the Buddhist community (Saṅgha) and ritual practices along with the transmission, expansion, and localization of Buddhist institutions. The trip to Lumbini and other sites on the way was planned to suit with the course teachings. Students enrolled for the course were offered to carry on this field trip – Anmol Swamy, Arun K. Akella, Pritha Mukherjee, Shaashi Ahlawat and Shikhar Goel.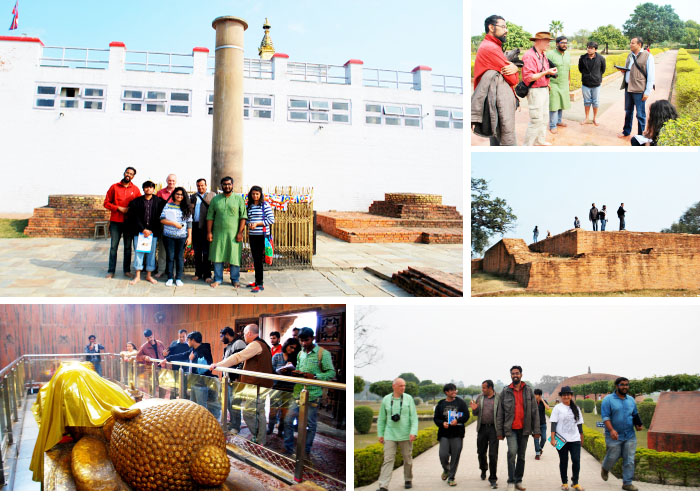 The trip covered different sites associated with the spread of Buddhism and are also the part of Buddhist circuit for modern-day pilgrims. The team visited the sites of Vaishali, Kolhua excavated remains with Asokan Pillar, Kushinagar remains before reaching Lumbini. In Lumbini, the team had chance to meet Christopher Davis who is currently engaged with the excavation work at the site. After spending three days in Lumbini, the team visited excavation site of Lauriya Nandangarh and Kesariya while returning back to Rajgir.
Please find below the links to detailed day-to-day basis field report.
Day one: Vaishali and Kolhua
Day two: Kushinagar
Day three: Lumbini
Day four: Tilaura Kot and Piprahwa
Day five: Travelling from Lumbini to Bettiah, Bihar
Day six: Lauriya Nandangarh and Kesariya in Champaran
w537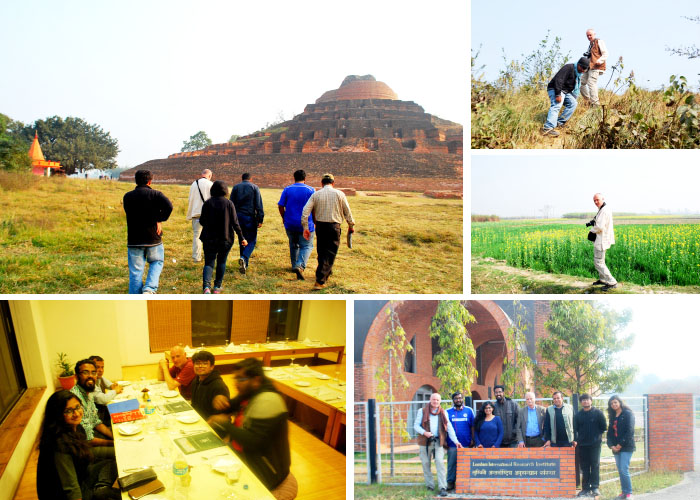 Image credits: Shaashi Ahlawat