HARVARD AWARDS POSTDOCTORAL FELLOWSHIP FOR Dr. MURARI KUMAR JHA OF SHS
May 14, 2018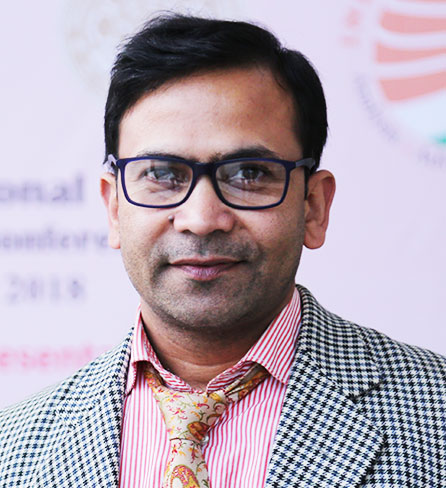 In yet another major achievement of the Nalanda University faculty, Dr. Murari Kumar Jha from the School of Historical Studies has been awarded a postdoctoral fellowship at Harvard University in the United States of America. The Assistant Professor will be at the Weatherhead Initiative on Global History to pursue this prestigious Fellowship program starting in August '18 for two semesters. As part of the program he will participate in the bi-weekly seminar series, will give public lecture and work towards completing his book project, "River and Empire: An Economic and Environmental History of the Ganga, c. 1500–1800".
The Vice Chancellor Professor Sunaina Singh commending the achievement of Dr. Jha said, "It is indeed a proud moment to have laurels brought to the university by our faculty from the well recognized academic places such as Harvard. I take it as a vindication of the encouragement and support that our faculty members receive from the university administration. Our faculty are recognized globally for their achievements and are invited abroad frequently. I am sure his experience will be transmitted to students of today and the future too".
Dr. Jha said, "I am pretty much excited to get this offer which was very competitive and open to the established scholars from all over the world. It is a recognition of the kind of research and teaching we do at the School of Historical Studies, Nalanda University." Dr. Jha specialized in the early modern economic and maritime history and has two PhDs, one from Jawaharlal Nehru University and another from Leiden University, the Netherlands. He draws upon his knowledge of the Dutch language for his research primarily from the Dutch East India Company's records, which is a treasure trove of information for historians.