China's Consul General in Kolkata meets Nalanda Vice Chancellor to discuss further collaboration
July 5, 2016
Consul General of the People's Republic of China in Kolkata, Mr. Ma Zhanwu, met Nalanda University Vice Chancellor, Dr. Gopa Sabharwal, at the University's Interim Campus in Rajgir, on June 30, 2016. China's Consular Attaches Chen Ankai and Gao Xiang, Nalanda University's Acting Registrar Dr. K. Chandramoorthi and Assistant Registrar Dr. B.Ambika.P. Pani were also present at the meeting.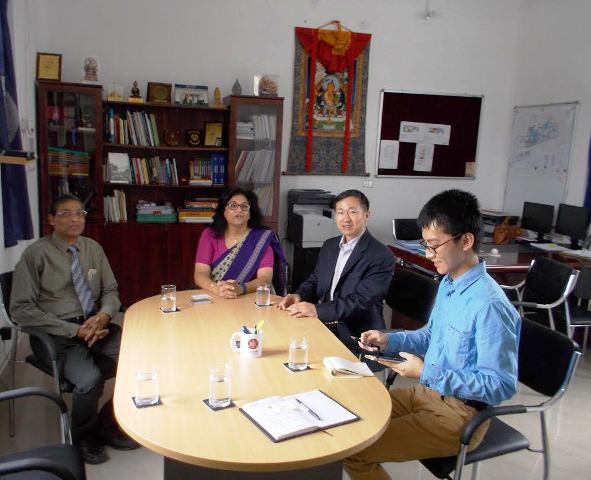 Dr. Sabharwal gave a brief background of the University and talked about how the University has close connections with China. Professor Wang Bangwei, Professor and Director of the Institute of Oriental Studies and Oriental Literature Research Center at Peking University is on the University's Governing Board which is currently headed by the Chancellor, Mr. George Yeo, former Foreign Minister of Singapore. She also apprised him of current developments including the much anticipated Convocation ceremony of the founding batch to be held in August 2016, when the President of India will confer degrees on the first Postgraduate students of the University and also lay the foundation for the construction of the buildings of the new campus.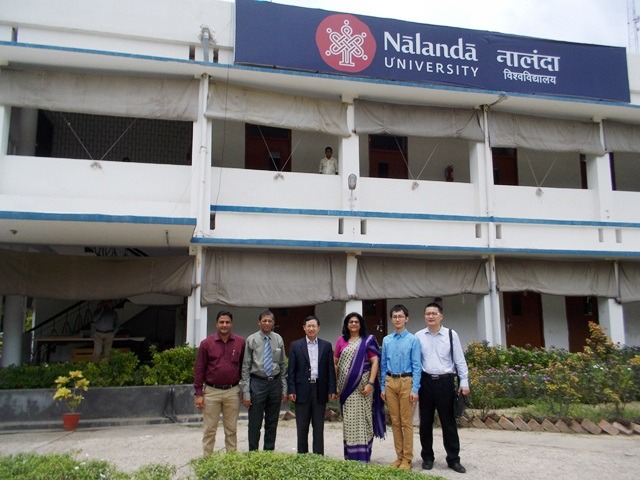 Vice Chancellor Dr. Sabharwal said, "The foundation of the University had many connections with China, and the old Nalanda ruins was discovered according to the detailed description of the famous Chinese monk Xuanzang. Because of the strong bondage, the University decided to set up the Xuanzang Centre for Asian Studies, and would like to have more exchanges and cooperation with the Chinese side."
Consul General Mr. Ma said that he was glad to learn that Nalanda University had made great progress since its establishment in 2010, and said the Chinese Consulate would strengthen communication with the University to promote China-India friendly exchanges.
The two sides also agreed to cooperate in organising a conference on "Xuanzang and China-India Friendly Exchanges".