Construction of  Non-Residential Buildings on main campus to start in March
January 28, 2017
On January 27, 2017 the University awarded the work for construction of non-residential buildings and other related works to Nagarjuna Construction Co Limited (NCC).  The work at site will begin by first week of March 2017 and is scheduled to be completed within 36 months i.e. by March 2020.  
The Non-Residential Buildings constitute a major part of Nalanda University's Phase 1 Construction Programme of its proposed campus. With completion of this work the University will have buildings for schools, administrative block, communication centre, campus amenities like international centre, campus inn, amphitheatre, arcade, dining hall, faculty club, school, medical centre & infirmary, sports centre, commercial market, bank, post office, and all the services buildings.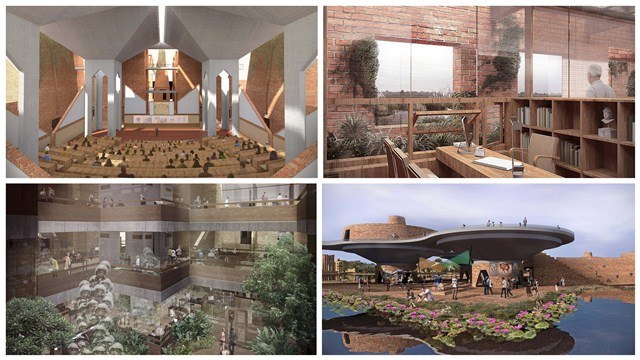 The University had called for tender of the work on September 20, 2016 and tenders were received on October 20, 2016. Out of the three technically qualified bidders, Hyderabad based NCC Limited quoted the lowest amount of Rs 435.07 Crore which was 10.33% below the estimated cost.
The other part of the campus i.e. construction of the Residential Buildings and Hostels are covered under a separate package tender which will be published by end of February 2017 and is expected to be awarded by end of May 2017.
The work for construction of Nalanda University's permanent campus on the 455 acre land given by the Bihar Government, commenced on September 30, 2016 and has progressed rapidly. The works for Construction of Internal Roads and Earthwork for providing Water Bodies as a part of Phase 1 Construction Programme was awarded to M G Contractors Pvt. Limited, Panchkula, Haryana. The embankment construction for the 12.5 Km long internal roads and the excavation of various water bodies is currently in progress.