University Prepares for first Convocation and Laying of Foundation Stone by President of India in August 
July 30, 2016
Nalanda University is gearing up to host its first Convocation when Shri Pranab Mukherjee, Hon'ble President of  India will confer the degrees and also lay the Foundation Stone of the new campus. Guests of honour on this occasion include the Governor of Bihar Shri Ram Nath Kovind, Chief Minister of Bihar Shri Nitish Kumar and External Affairs Minister Smt. Sushma Swaraj. 
Chancellor George Yeo and other members of the Governing Board will also be there besides various other distinguished guests.​ Indonesia's former Foreign Minister ​and member of Nalanda University's International Advisory Panel, ​Mr. Hassan Wirajuda will ​also ​attend​.​ ​​M​embers of the diplomatic corps are expected. The entire Nalanda University community will also ​be present. Over 500 guests are being invited for the Foundation Stone laying and Convocation program.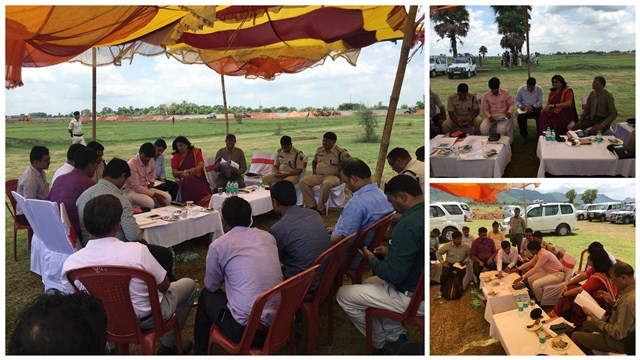 The program will start at 11 am and end at 12 noon. The President will first lay the foundation stone and then the Convocation will start. This is the first visit of the President to the University and to Rajgir.
The University has been working together along with the District Administration to ensure success of the event. The District Administration and University Officials have been having weekly meetings to keep an overview of the preparations. The main campus of the University, which is the venue for this event is being prepared to hold the event. Approach roads, and parking areas are being developed on the campus.