November 21, 2017
Nalanda University Stall at Rajgir Mahotsav - 2017
The Rajgir Mahotsav- 2017 was inaugurated by the Hon'ble Chief Minister of Bihar, Shri Nitish Kumar Ji on 27 November, 2017. Nalanda University has participated in the Mahotsav this year by putting up a stall on the theme, "The Living Archive of Rajgir". The stall depicts the living culture and tradition of the region from a bygone era through a photo exhibition.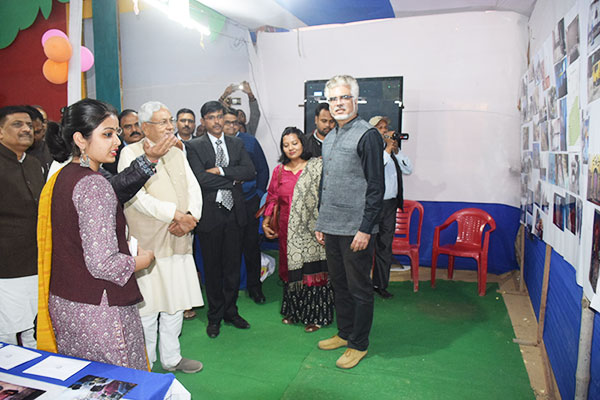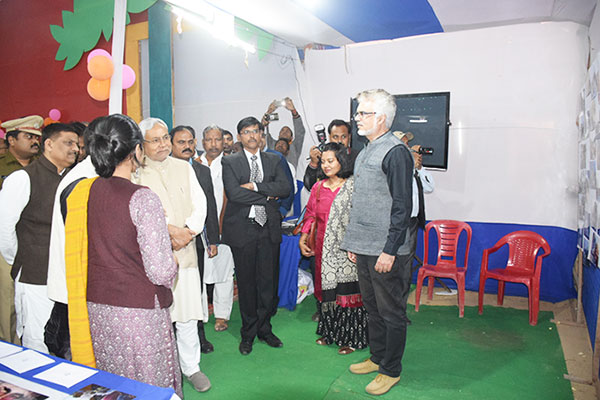 Two students from the School of Historical Studies, Ms. Analisa Mansukhani and Mr. Aditya Chaturvedi who made a documentary titled "Sacred Landscape of Rajgir" under the guidance of Prof. Aditya Mallick and Dr. Garima Kaushik are exhibiting it in the Stall and also explaining the featured photographs to the visitors.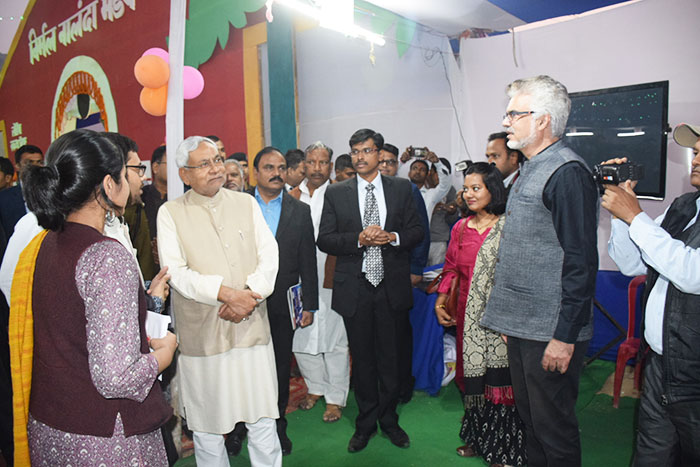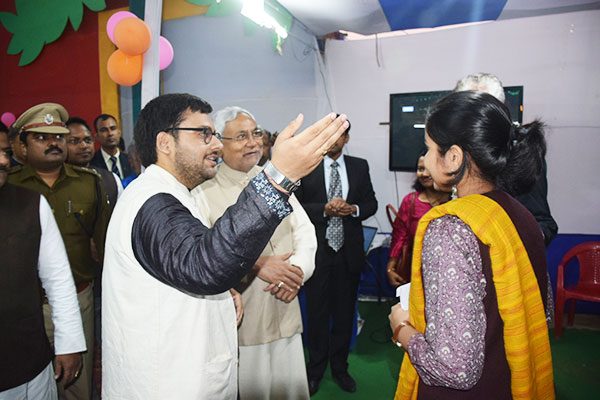 Nitish Kumar Ji visited the stall and appreciated the efforts of the Nalanda team. He also encouraged students to explore more facts on some of the ancient sites at Rajgir.