University's Second Academic Council Meeting held in New Delhi
June 10, 2016
The second meeting of Nalanda University's Academic Council was held in the University's New Delhi office on May 30, 2016. Eleven members of the Academic Council were present for the meeting. 
The meeting was chaired by the Vice Chancellor who updated the Council on various aspects of the University including launch of the new School, Academic Calendars, Fee Structure, Faculty Positions and Admissions. The Academic Council took note of all activities and in particular the launch of the new School of Buddhist Studies, Philosophy and Comparative Religions in August 2016.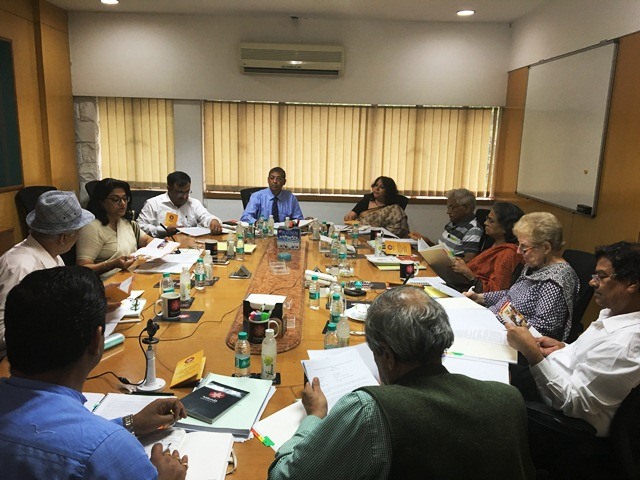 The Council commended the decision of the University to hold the first convocation ceremony on August 27, 2016 in the presence of the President of India. 
The Council also noted that the academic collaborations initiated by the University will help in expanding opportunities of academic exchange and promoting excellence. The Council Members encouraged the University to invite more academic scholars as Scholar-in-Residence to enlarge and deepen the learning process.
The Council deliberated upon the launch of PhD programmes in the existing Schools and decided that PhD programmes will not be offered in the coming academic session (Fall, 2016) but could be launched in the next session upon receipt of detailed notes on the programmes from the Schools.