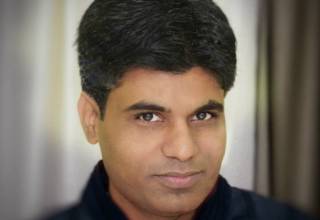 Dr. Pranshu Samdarshi
Assistant Professor
Dr. Pranshu Samdarshi is an Assistant Professor at the School of Historical Studies and the School of Buddhist Studies, Philosophy & Comparative Religions, Nalanda University. His research concerns the history and literature of Tantra traditions in Southern Asia and Tibet. He holds MA and MPhil degrees in Buddhist Studies from University of Delhi. He obtained PhD in History, from University of Delhi, for his doctoral thesis exploring the dynamic relationship between sacred feminine imagery and Buddhist Tantra practice. He has also received teachings on Buddhist philosophical texts from traditional Buddhist masters for over a decade.
Dr. Samdarshi's research interests include historiographical issues of Buddhism, Madhyamika tradition, visualization-based meditation practices in Buddhism and Kashmir Shaivism. Within these very general domains, much of his research concerns the esoteric (Tantric) Buddhism of India, Nepal and Tibet. At Nalanda University, he offers courses on Comparative Religions, Fundamentals of Buddhist Philosophy, Introduction to Indian Philosophy, Nalanda through Ages and The Concept of Tantric Buddhist Deities.
Dr. Samdarshi has authored two monographs and several research papers, book reviews, and articles in reputed journals and magazines. He has been awarded Research Fellowship by the University Grants Commission, India. He has served as an Assistant Professor at International Center for Spiritual Studies, Amrita University, Bengaluru campus for two years. He has also designed and taught courses on Buddhist studies at Namgyal Institute of Tibetology, Gangtok and Indira Gandhi National Centre for Arts, Delhi.