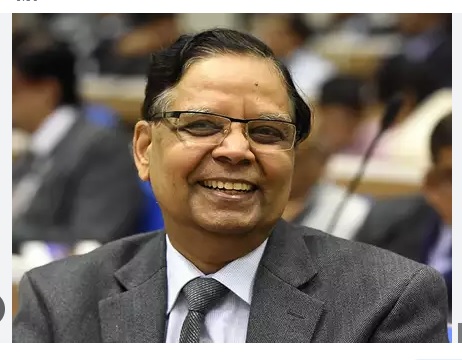 Arvind Panagariya
Chancellor, Nalanda University
Message from the Chancellor
During the first millennium CE, India was not only the world's richest economy, it was also a seat of learning like no other on the face of the earth. And at the head and summit of it all crowned the ancient Nalanda. It's remains bear witness to its glorious past when for eight centuries, spanning from 5th to 12th CE, it attracted scholars and students from around the world. Those scholars and students took the wisdom acquired herein and spread it to different corners of the world. At its zenith, serving as a residential campus, the ancient Nalanda is said to have housed 2,000 teachers and 10,000 students.
Today, as India seeks to reclaim its past glory, Nalanda does too. It is with this ambition that the late President of India Dr. APJ Kalam envisioned the current-day Nalanda University project in cooperation with member states of the East Asia Summit. The Government of India then gave that proposal the concrete shape through the Nalanda University Act, 2010
Our ambition is bigger than just to revive and revitalize scholarship in the academic disciplines which thrived in the ancient Nalanda. It is also to promote education and research in modern day disciplines. It is in pursuit of this objective that in its early years the University has established the Schools of Buddhist Studies, Philosophy and Comparative Religions; Historical Studies; Ecology and Environmental Studies; Languages and Literature; and Management Studies. These Schools offer Masters degrees in a number of areas. Diplomas and certificates programs in languages such as Pali, Sanskrit, Tibetan, English and Korean and in Yoga are also being offered.
The ancient Nalanda was not built in a day; neither will the current-day Nalanda University. But we have made an excellent beginning. In addition to the six schools and their 25 odd programs, the University now boasts of a superb eco-friendly campus filled with scenic beauty. In keeping with the spirit of ancient Nalanda, yet with a modern-day turn, the campus is among the first in the world to acquire the net-zero status. It includes a 6.5-megawatt Solar PV captive farm, 40 hectares water bodies, desiccant evaporative technology for heating-cooling of the buildings, decentralized waste treatment systems, biogas operated combined heat and power engine, and a green infrastructure
In the ultimate, a university is known by its faculty and students. As such, our goal in the years to come is to continue building a first-rate faculty, who are and will be known for their scholarship, and will also attract the first-rates students from around the world, especially the Nalanda partner countries. As Nalanda grows, it will also help turn Rajgir, its home, into the same vibrant city it once was.
A bright future awaits us all !