Students Life
Students are encouraged to participate in Student Societies and Clubs during the course of study at Nalanda. They can choose to get associated with any of the clubs and societies in the University. Being involved in these groups gives students an opportunity to develop their communication, organization and social skills that will prove valuable in real-world situations.
The clubs are run by students and the University only provides financial support and facilities. Many of the activities of these clubs are also open for faculty and staff participation.
SPORTS CLUB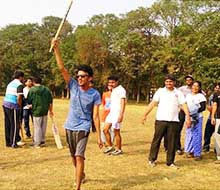 The Sports Club organises various sporting events that are recreational as well as competitive. Faculty students and staff participate in events.
AWARENESS SOCIETY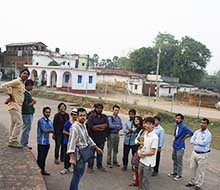 The society is engaged in organising events and activities that help raise awareness on various societal and environmental issues.
LITERARY SOCIETY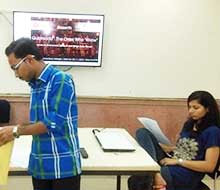 Member students of this society are involved in promoting a culture of meaningful dialogue and creative writing.
ENVIRONMENT CLUB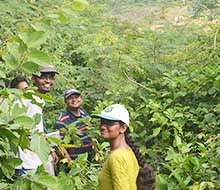 The Club is involved in promoting environmental consciousness and "green" activities.
CULTURAL AND ARTS SOCIETY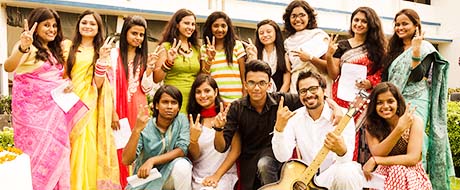 The Cultural and Arts Society at NU organises all the cultural events and festivals on campus. The Dance, Music (Dhvani), Dramatics and Photography club are part of this society.
CAREER RESOURCE CELL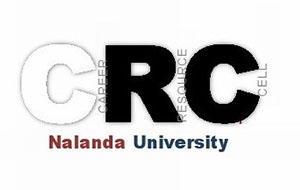 The Career Resource Cell is run by a team of students with support from staff and faculty. It is involved in building connections with various organisations and companies that could be interested in hiring students for research or employment. It will help the representatives of these companies in hiring students and also help students in their search for opportunities.
SOCIAL CLUB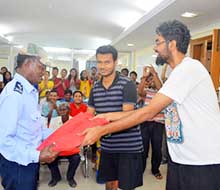 The club organises interactive sessions with experts and events where various social problems and issues are highlighted and creative solutions are discussed and implemented.
RECENT EVENTS
CLASH OF TITANS, SEASON II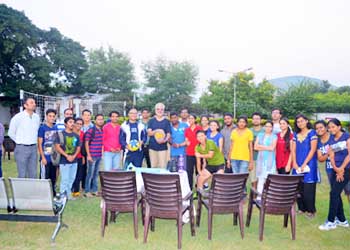 A two day Cricket Tournament between the Students team, Nalanda Spartans, and administration staff team, Nalanda Warriors, was held on January 9 and 16, 2016. Nalanda Warriors won on day one by 8 wickets while Nalanda Spartans hit back hard on day two with a handsome 36 runs victory.
A SEASON OF COLOURS!
The Culture and Arts Society led students in painting a dining hall wall with a mural theme chosen for Mural 2015-16. It was fun for team members to paint the wall together late into the night. Different music mash-ups and noodles kept the mood going for mural.