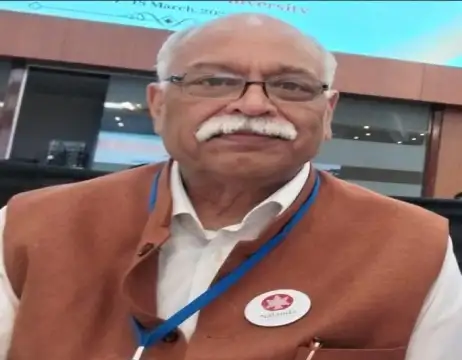 PROFESSOR ABHAY KUMAR SINGH
INTERIM VICE CHANCELLOR
Prof. Abhay Kumar Singh (born 1960) received his education in MJP Rohilkhand University, Bareilly and obtained Ph.D. in Ancient History and Culture. He studied a course in Greek Language and Civilisation in the University of Patras (Greece).
Presently, as interim Vice Chancellor, Nalanda University, Rajgir, where he has been serving as Dean, School of Historical Studies, and Dean, International Relations. During 2018-21 he completed a diplomatic deputation in Embassy of India in Iran as founding Director [Indian Cultural Centre] and established the Swami Vivekananda Cultural Centre in Tehran.
In his earlier service, at the MJP Rohilkhand University, Bareilly he held the positions of Head of the Department of Ancient History and Culture and Dean, Faculty of Humanities and Advanced Social Sciences. In that tenure, he established the Indo-Iranian Studies Centre. He also developed an archaeological museum, Panchala Museum through a Centre of Excellence Award. He also served as Professor of Ancient History in the North Eastern Hill University (NEHU), Shillong in 2004.
Prof. Singh was awarded the World Prize for the Book of the Year of the Islamic Republic of Iran, 2006 by the President of Iran for his contributions and later a felicitation with a Citation Plaque by the Vice President of Iran in May 2008.
He was invited to participate in the prestigious UNESCO Colloquium on "Afghanistan: Meeting Point between East and West" in Montpellier (France) in 2003. He has presided in international and national conferences, and presented his researches in India, France, Greece and Iran, having more than 70 presentations. He was awarded two best paper prizes in prestigious national conferences.
His research pertains to Ancient Indian contacts with the Persians, Graeco-Bactrians, Sakas and Kushanas; and the subsequent social, religious, economic, cultural and artistic effects in History. He has published about 50 research papers,
authored one book, co-edited eight books and produced three museum publications. 11 scholars have obtained Ph.D. degrees under his supervision. He is on the editorial boards of the research journals and is member of academic associations.