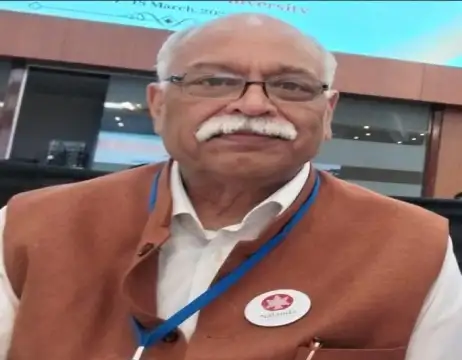 Prof. Abhay Kumar Singh
Interim Vice Chancellor
Message
Indian firmament has remained bright with luminaries since the earliest times of the Vedic seers and sages; and once the "light of Asia" dawned, destiny scribed Nalanda to foster the rekindled land of enlightenment. No wonder, 'lustre' is a characteristic of the soil of Bihar. Fabled paras — "the philosopher's stone"— one which changes the baser metals into glittering gold by its touch, could be another metaphor for the ancient Indian centres of learning. Thus, anybody who passed through the gates of ancient Nalanda, emerged lustrous.
Fortunately, in our times, Nalanda University has emerged with the noble vision of our highest illustrious leadership, aiming to ignite minds of young generation across the world, towards peace. Our expression of vasudhaiva kutumbkam fetched echoes from the East Asian family of nations and other participating countries, supporting the establishment of the institution. Nalanda ushered exchanges in research and sharing expertise, particularly by operating a consortium of networking of universities, visualized by our Hon'ble Prime Minister and implemented in 2022-23 by then Vice Chancellor.
The University is nurtured by a sterling Governing Board comprising of distinguished intellectuals, versatile leaders senior diplomats and administrators. The education at Nalanda University blends the age-old testified wisdom with latest knowledge pursuing the precept of jai vigyan, jai anusandhan. Interdisciplinary pedagogy and cafeteria model of regularly updated courses of relevance to present and for future, is in practice. Learned faculty with global credentials is devotedly involved. A recently created sustainable vibrant campus attracts contemplative students from world over, to experience the soft transformation from groups to teams, and to exemplify through themselves, the value of "One Earth. One Family. One Future."
With the University's motto of "aa no bhadrah kratavo yantu vishwatah", together we endeavour to turn the glisten of knowledge coming from all corners into a beacon— to lead on to the path of truth, light, perpetuity.