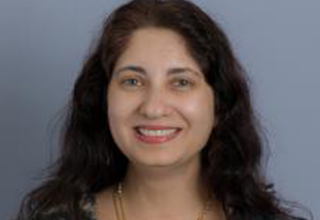 Dr. Ambika Zutshi
Associate Professor,
Deptt. of Management, Deakin University, Australia
Research Profile
h index = 23 (Google Scholar); 14 (Scopus); 21.77 (Research gate score); i10 index = 35 (Google Scholar); Citations = 2864 (Google Scholar); 1079 (Scopus); 1510 (Research gate).
38 Journal publications; 12 book chapters [2011-present (inclusive)].
Teaching
Qualitative Methods (Doctoral level course)
Research Design
Business Ethics
Corporate Social Responsibility;
Strategic Management; and Global Strategy
Organisational Behaviour & Management
EDITORIAL BOARD MEMBERSHIPS
European Business Review Associate Editor, Australasia, Emerald Publisher, UK
International Journal of E-Entrepreneurship & Innovation (Editorial board member)
PSU Research Review: An International Journal, Emerald Publisher, UK (Editorial Advisory Board member)
CURRENT MEMBERSHIPS
Academy of Management (AOM): Involved in presenting via Professional Development Workshop (PDW); participating in the sessions;
International Association for Business and Society (IABS): Best Paper Committee (for 2020 conference) and participating via attending the conference
Australia & New Zealand Academy of Management (ANZAM) Operations Symposium: Advisory Committee (2019); participating via reviewing the conference papers and attending sessions
Australian Association for Research in Education (AARE): Member of the Organising Committee for AARE's 50th Anniversary (2020)
Centre for Sustainable and Responsible Organisations (CSaRO), Deakin University PROFESSIONAL ACTIVITIES (Excluding conference presentations) Plenary and keynote speaker at conference (2 sessions), University of Jammu, India, 2019
Advisory/Scientific Board, Sustainability Communication Centre – SCC, University of Salerno, Spain, 2019.
Keynote speaker, Doctorial consortium; and Chairing of sessions, PRME conference, India, 2018.
Research supervision workshop, TERI University, India, 2018.
Business Ethics teaching methods workshop with staff of Department of Management, RMIT Vietnam, 2017.
Research collaboration workshop, President University, Indonesia, 2016.
Book reviewer for publisher, Moral Issues in Business [textbook used for Business Ethics courses globally], 2015.
Editorial board member: International Journal of E-Entrepreneurship & Innovation, 2008-Present.
Contributed to Whitehorse Council's Power Networking, IP and Business Ethics sessions, 2011-2012. Advisory board member: Asian Consumer Protection Research Network (book), 2012.
ACADEMIC SERVICE
Chair, University Appeals Committee (UAC), 2019-present.
Deputy Chair, University Appeals Committee (UAC), 2018.
Research Integrity Advisor, (Business and Law Faculty), 2018-2019.
Chair, Human Ethics Advisory Group (HEAG) (Business and Law Faculty), 2017-2019.
Leading recruitment conversations with potential candidates at Academy of Management (AOM) conference, 2017-present.
University Academic Board elected member, 2013, 2018-present.
Higher Degree by Research (HDR) Director, Department of Management, 2015-present.
Interview panel member for Department of Management and Department of Information Systems and Business Analytics (DISBA), 2017-present.
Chair, Faculty Academic Progress Committee, (Business and Law Faculty), 2014-2015. Acting Associate Head of School (Research) for a six-month period, 2014.
Co-chair Academic Progress Sub-Committee (Burwood Campus, Business and Law Faculty) 2012-2013.
AWARDS & HONOURS
The Handbook, book chapter published in 2014 (Zutshi et al, Wellness Programs in Higher education: An Australian case), was selected for feature in Islamic Horizons magazine (March/April issue, page 59), 2015.
Nominated for the Scopus Young Researcher Awards (Humanities and Social Sciences Discipline), 2013.
Paper published in Social Responsibility Journal in 2012 received the Highly Commended Award Winner. Chosen by the Editorial Team at the Emerald Literati Network Awards for Excellence, 2013.
Commendation of Research Chapter (Creed & Zutshi, 2012) in a review written 'Keeping Good Companies', the newsletter of Chartered Sectaries Australia, which is associated with the London based ICSA (the Institute of Chartered Sectaries and Administrators), 2013.
The article published in the European Business Review (Zutshi et al, 2009) was selected for the inclusion in Emerald Reading ListAssist, helping to extend readership beyond academia, 2011.