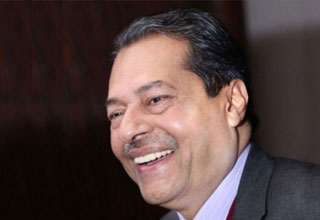 Dr. Bhaskar Chatterjee
Former Secretary, Government of India.
Formerly, Director General & CEO,
Indian Institute of Corporate Affairs,
Ministry of Corporate Affairs, New Delhi.
Dr. Bhaskar Chatterjee is widely acclaimed as the Father of Corporate Social Responsibility (CSR) in India. He was instrumental in framing and issuing the CSR guidelines for Public Sector Enterprises (PSEs) in April, 2010. Thereafter, he played a major role in the inclusion of Section 135 in the Companies Act of 2013 and in the framing of the rules thereafter.
As the Director General & CEO of the Indian Institute of Corporate Affairs (IICA), he spearheaded the National Foundation for Corporate Social Responsibility (NFCSR).Dr. Chatterjee is also a widely acclaimed management practitioner, theorist and teacher. He has written and lectured over many years on issues of social and sustainable development, corporate responsibility and human resources. He also delivered lectures in many national and international fora and is the primary force for bringing a new paradigm to the realm of CSR and providing it with an innovative and strategic vision.
Dr. Chatterjee has most recently authored his latest Book entitled "Sustainable Futures – Imperatives for Managing the Social Agenda". In this book, Dr.Chatterjee shows how governments, corporates and civil society organizations can synergize their efforts to build a whole new paradigm of development that is sustainable, humanistic and inclusive.