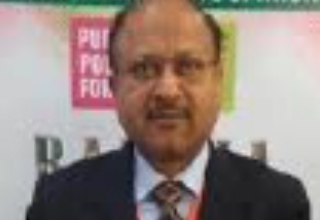 Mr. Ashish Gupta
Chief Manager, Corporate HSSE, Bharat Petroleum
Mr. Ashish Gupta has over 33 years of experience with BPCL handling the marketing of lubricants, network development and operation of retail highway outlets, providing technical support and the management and maintenance of automated operational facilities of Depot and Installation. Possesses proven skills in customer relationship management and business development. A strong leader with the ability to build, train and motivate teams to increase effectiveness. Administration, Safety Management, Health / Safety / Security Audits, Risk Analysis, Fire / Safety management, OISD – 154 Training, Internal / External Safety Audits / PCB Audits/ Sustainability report / Handling Environmental issues and initiatives for BPCL
He is a certified petroleum manager and a certified professional for making sustainability report as per GRI standards and Integrated Reporting framework. He is also a lead auditor of ISO 45001.
He is a Life time member of the Tribological Society of India and has attended many international symposiums on lubricants and tribology.
Key Accomplishments
Handling Sustainability for BPCL and coming our yearly reports on GRI Standards.
Made manual on Waste Management and issued various advisory on Sustainability.
Drafted Hand book on Composting and process note on carbon sequestration.
Experience in participating CDP procedures on climate Change for BPCL.
Drafted manuals on safety for Laboratories. This will be implemented on All India Basis.
Made manuals on safety for new management trainees of retail SBU for BPCL.
Implemented composite hose for the first time in BPCL by finalizing specifications and visiting vendors for technical evaluation.