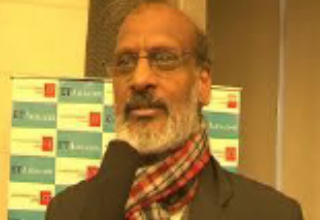 Mr. IVR Rao
Visiting Senior Fellow, Transport Group, TERI
Graduated in Mechanical Engineering from Osmania University, Hyderabad in 1974 and completed M Tech in Mechanical Design from IIT-Kanpur in 1976.
Professional Highlights:
In his 36 years career at Maruti Suzuki, Mr Rao has made significant contribution in different roles and positions in Product Development and Manufacturing Engineering functions. Under his leadership, Maruti R&D has grown from strength to strength and has developed capability for new model development, alternate fuel product development and new technology development. His most significant contribution was the Launch of New Alto and
Alto K10, designed and developed by Maruti Engineers in India.
He also spearheaded the vendor upgradation activities as Director, Maruti Center for Excellence (MACE) from 2011 to 2015.
He also worked as Director on  the Board of  Maruti's joint venture, Bharat Seats Limited
(2005~2015) and Machino Polymers Limited (2013~till date)
With his vast experience of technology development and understanding of Indian context,   Mr. Rao played active role in formulation of automotive regulations in India. He held key positions in  different industry/ government bodies as:

Executive Council member – SIAM (Society of Indian Automobile manufacturers (2005-2015)
Represented the auto industry on 'Committee on Auto Fuel Vision & Policy 2025' constituted by MOPNG for Auto-fuel policy beyond BS IV.
Member of NEMMP committee formed by Ministry of Heavy industry for working on Electric mobility Policy and road map for India
Past Co-Chair  for National & International Regulations council , SIAM

As Visiting Senior Fellow in Centre for sustainable Mobility at TERI, Mr Rao is currently working on studies about alternate low carbon technology options for future sustainable mobility.
Other interests:
Takes active interest in Student activities and is a very active member of SAEINDIA.
Was the Chairman of SAEINDIA Northern section from 2010 to 2014
Presently VP and Chairman for Automotive Board of SAEINDIA.
He is leading the SAE INDIA Foundation activities as President.