Bodh Gaya : water supply scenario in small towns
April 12, 2019
The students of School of Ecology and Environment Studies (SEES) who are enrolled in the elective course 'Urban Environment: Asian Cities in Globalizing World', offered by Dr. Aviram Sharma, went to a field trip to Bodh Gaya on April 12, 2019. The objective of the field was to investigate the water supply scenario in Bihar. The students explored how water is produced, distributed and used by different actors in the town.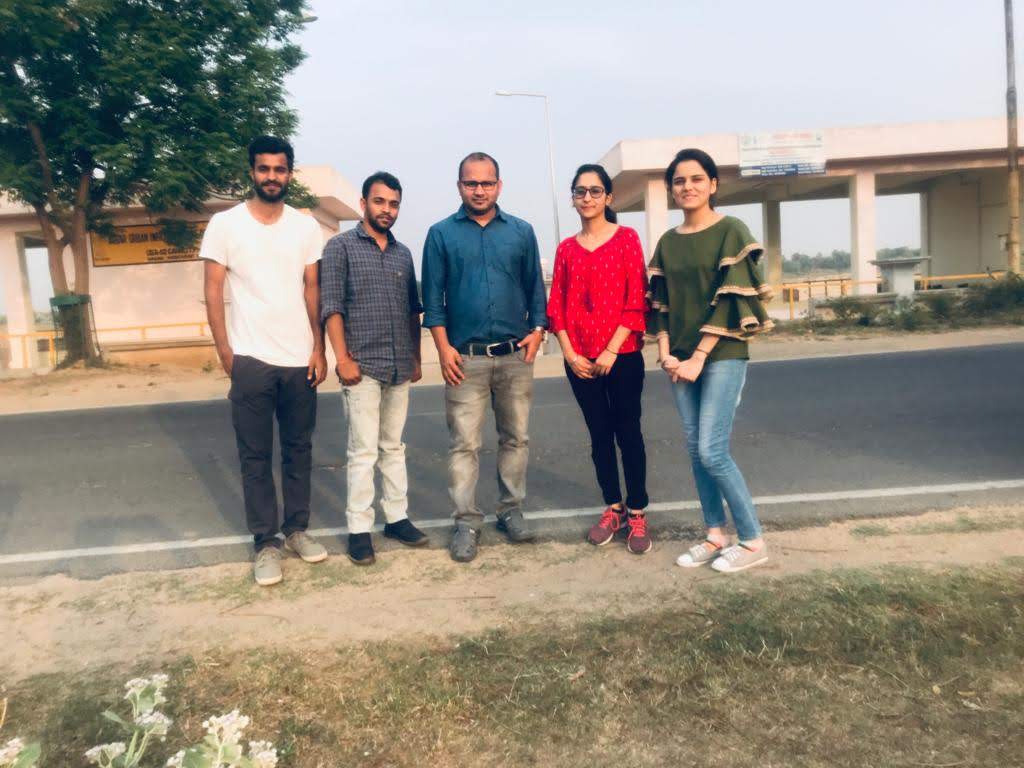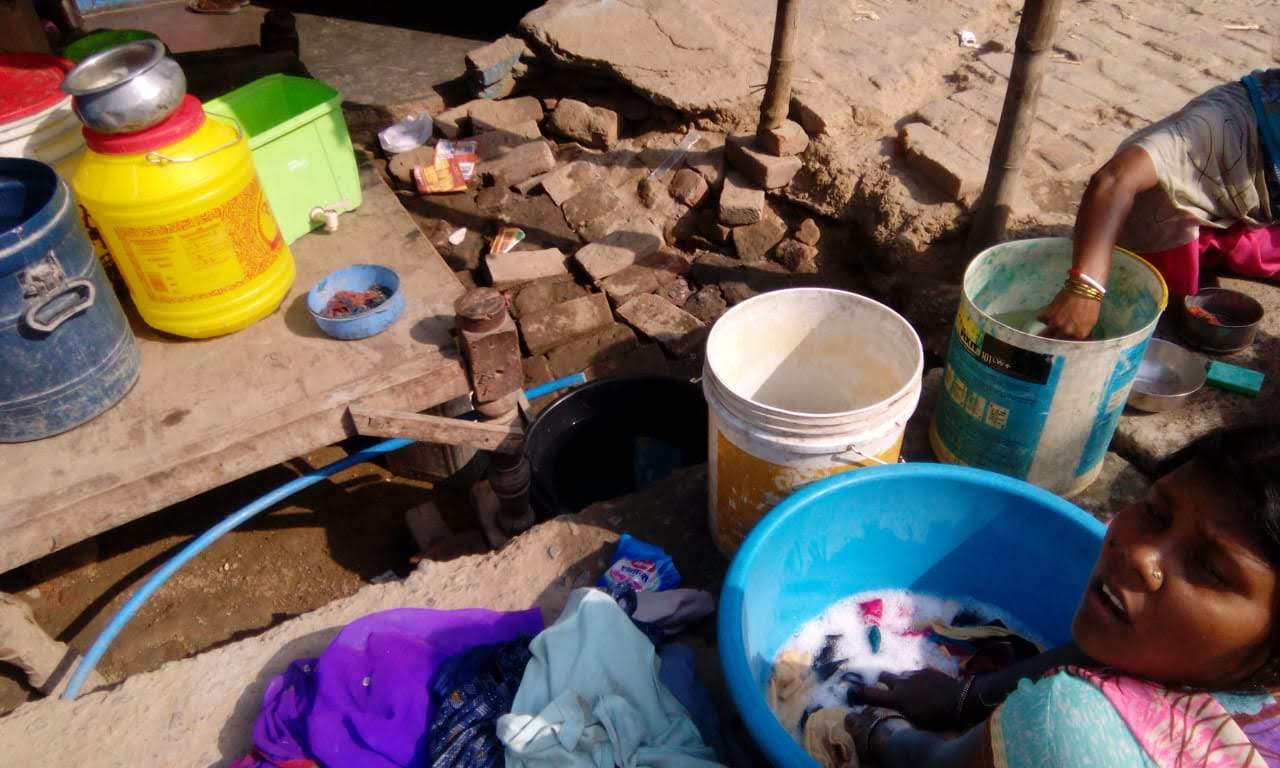 Bodh Gaya is one of the most prominent Buddhist pilgrimage sites in India. In 2002, Bodh Gaya was declared as a UNESCO (United Nations Educational, Scientific and Cultural Organization) World Heritage Site. Bodh Gaya is governed by a Nagar Panchayat (Notified Area Council). The city is divided into 19 wards and has a population of 38,439 of which 19,908 are males while 18,531 are females as per report released by Census of India 2011.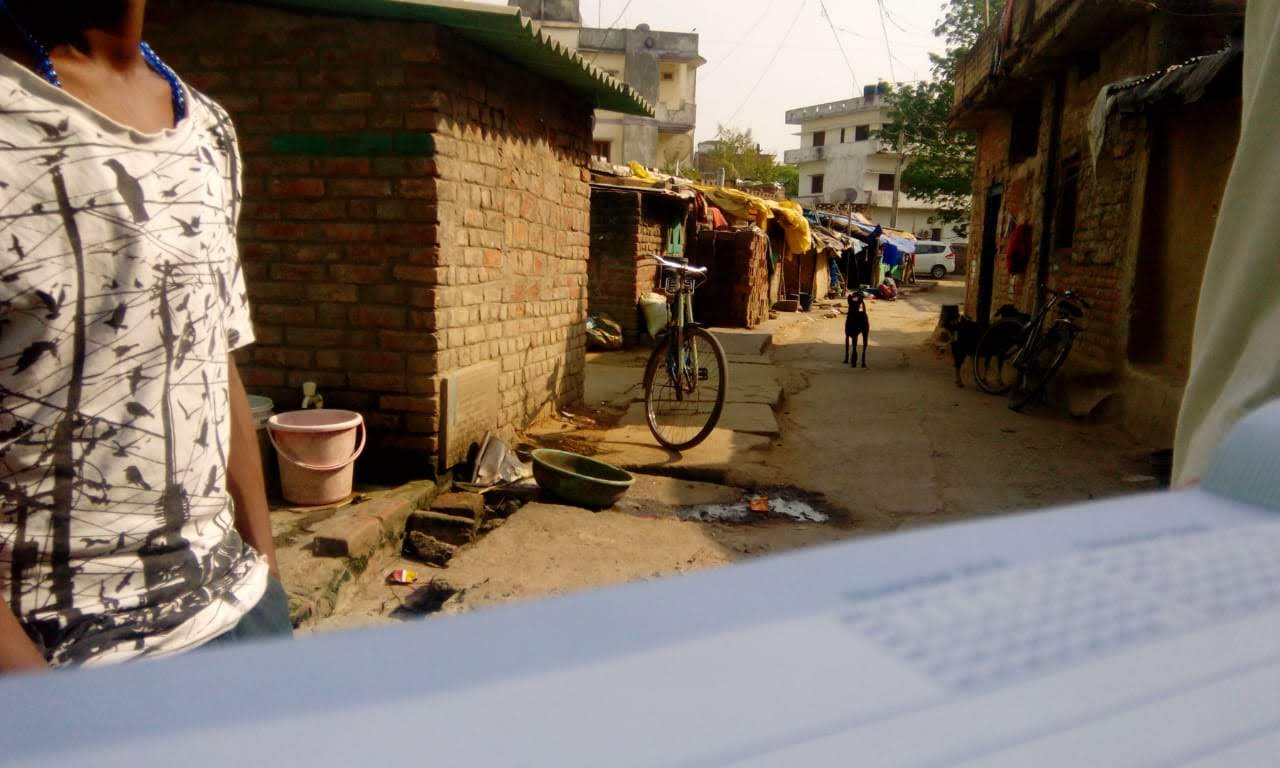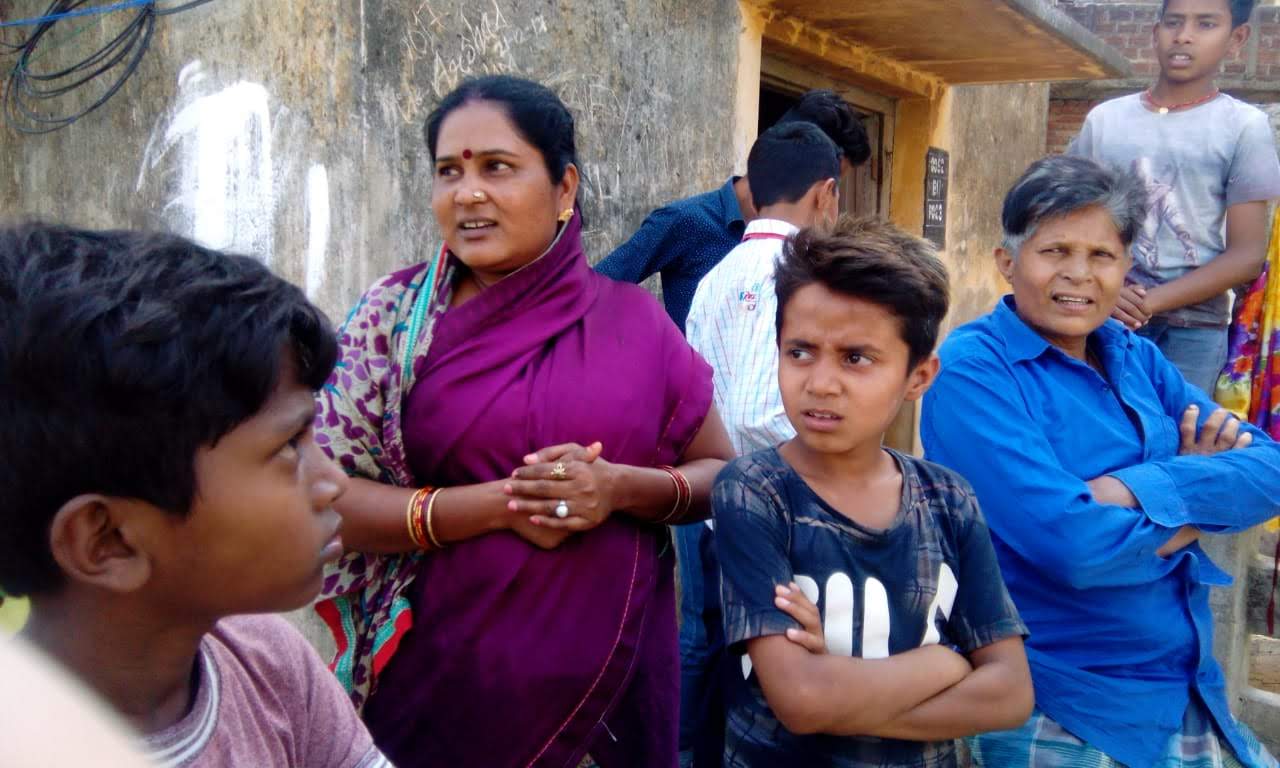 In order to study the production, distribution and management of water, the students interviewed different actors. Students were divided into two groups. The first group explored the water supply system for domestic purposes. The second group investigated the water sources and consumption Site office of JITF (Source: Dr. Aviram Sharma) in hotels. Hotels are one of the major stakeholders in the city. According to one of the respondents, there are more than 300 hotels in Bodh Gaya.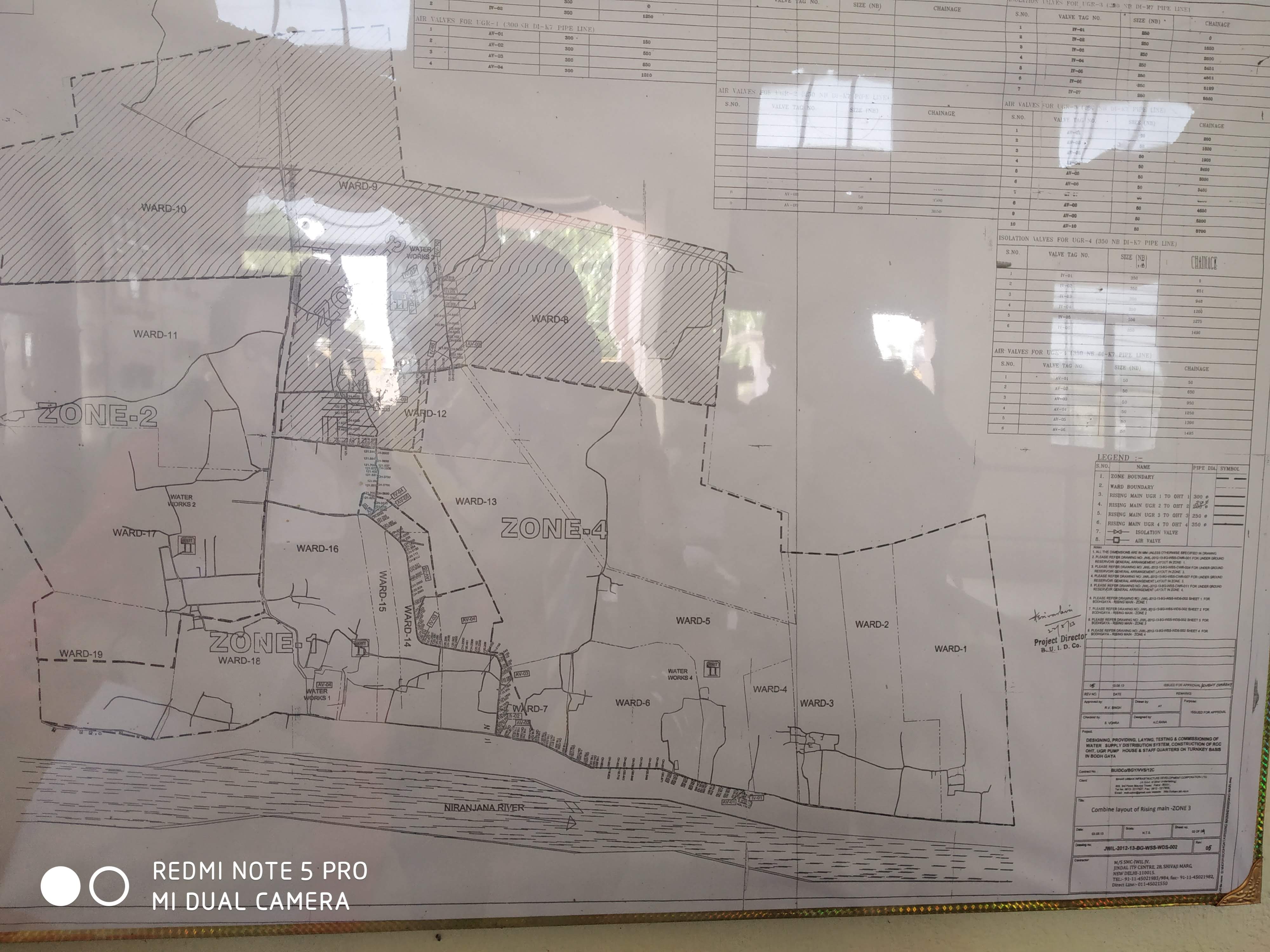 Groundwater is the only source of water for the city dwellers. Earlier, water supply for domestic purposes was under the Public Health Engineering Department (PHED). Since 2017, water supply has been done by Jindal Water Infrastructure Limited, which is working with BUIDCO (Bihar Urban Infrastructure Development Corporation Limited). BUIDCO is an urban planning agency of the Government of Bihar (GoB). Jindal Water Infrastructure Limited has four
groundwater extraction units along the bank of river Niranjana. Currently, both PHED and Jindal Water Infrastructure Limited are providing water to different wards, but 100% water supply coverage has not been achieved.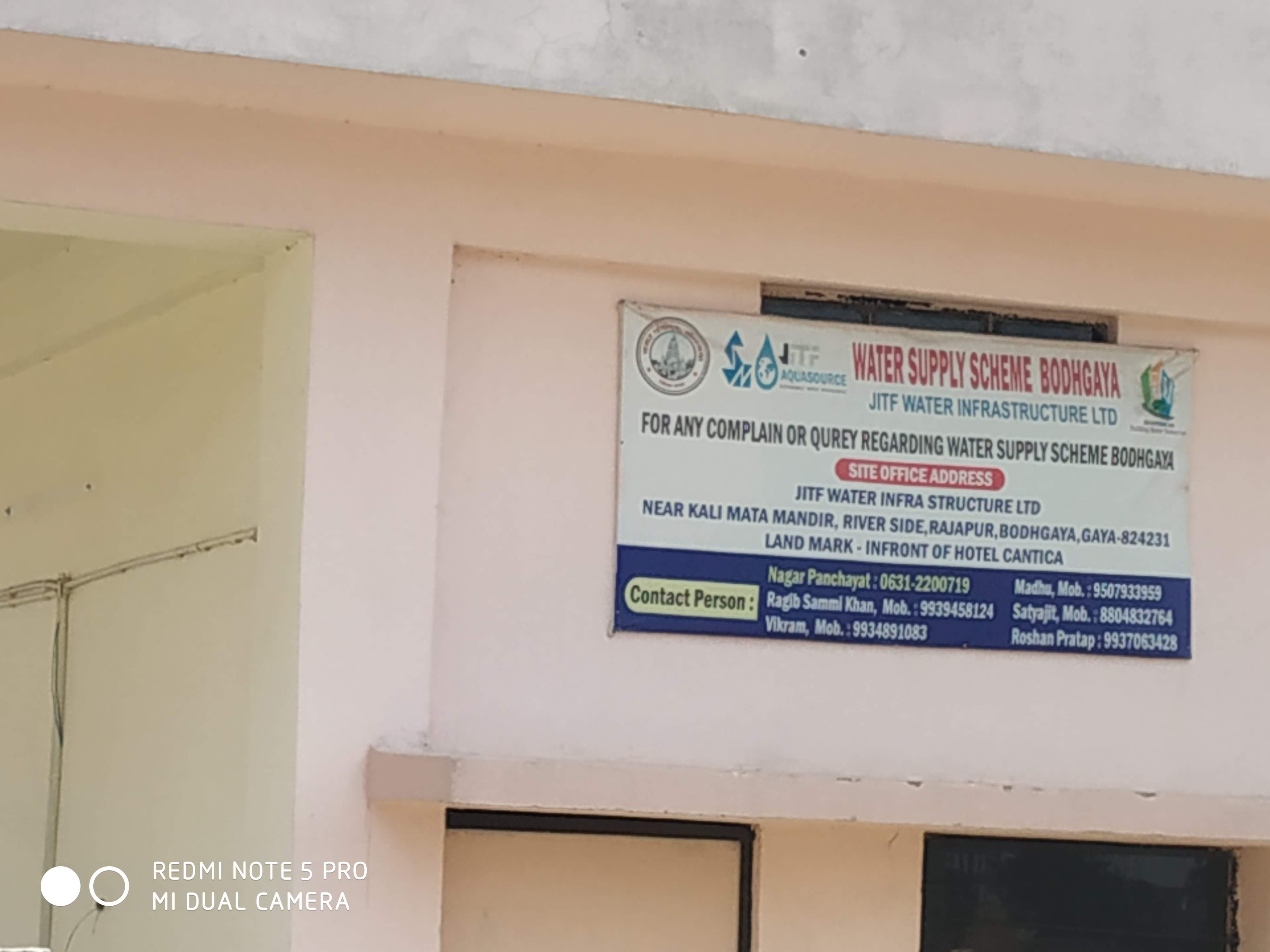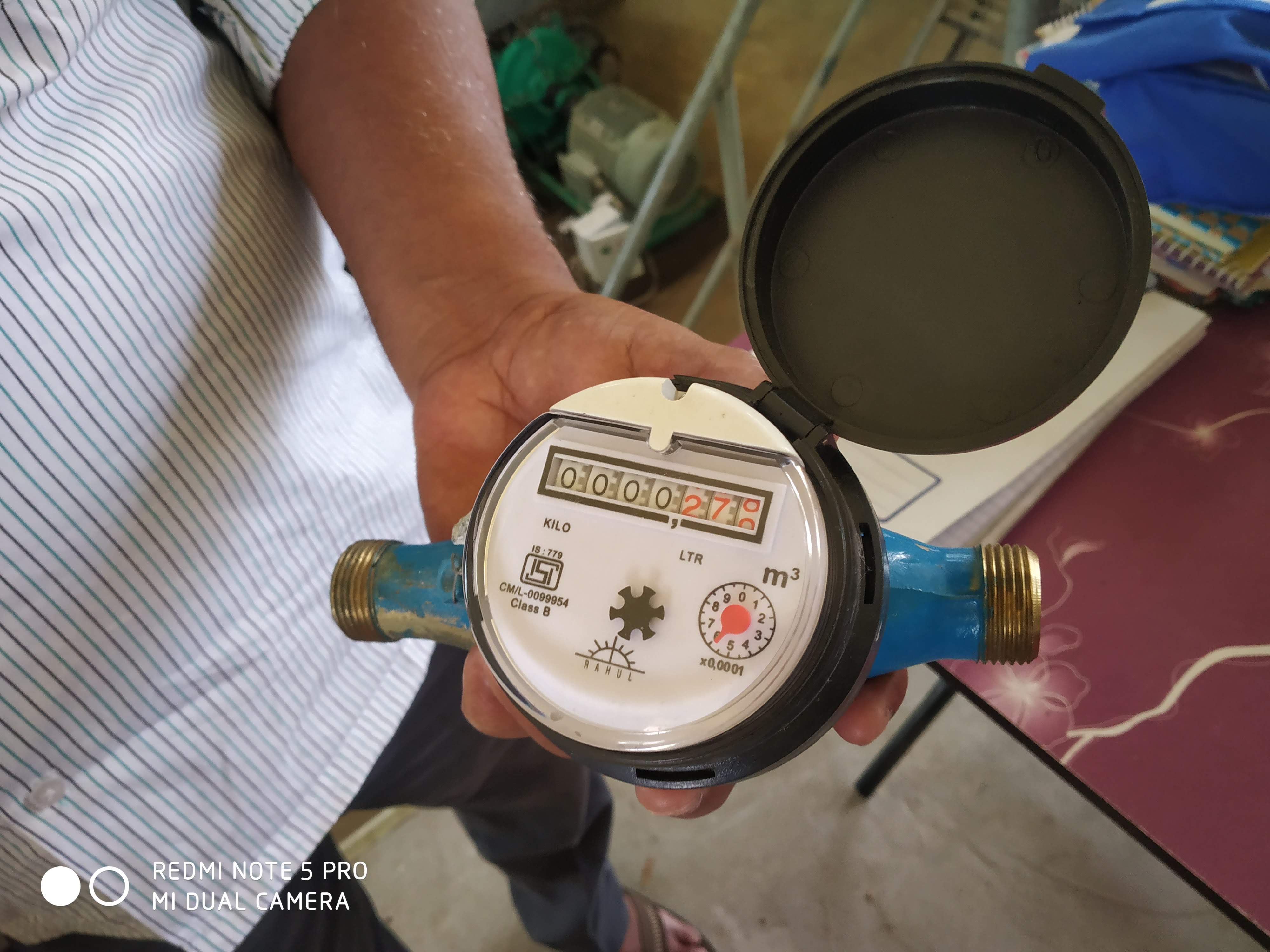 Most of the hotels have three to five borewells. Some of these hotels face water stress during the peak tourist season from September to April. Bodh Gaya has huge tourists' inflow during peak season, according to statistics released by Bihar Tourism Department on average more than 40 lakhs tourists visit Bodh Gaya per year.
This field visit helped the students to understand how residents and hoteliers understand the water supply scenarios in the city and what kind of new interventions are deployed by the state actors to overcome the emerging water crisis. It also helped to analyze the challenges faced by the local urban body to provide basic necessity like water to the residents. Moreover, this fieldwork gave an opportunity to understand how new mechanisms are emerging for managing water resources in small-town India.